2017 was another record-breaking year for the Mobile World Congress and 4YFN. There were over 100,000 attendees from more than 204 countries. More than 2,300 companies participated in this highly regarded.
This year it was all about the future as the main interest areas were
everything from connected cars, virtual reality, new handsets and ingenious app ideas, to 3D printing, privacy protection, and backend solutions were on display. 322 speakers from leading brands, mobile organizations, investors and booming startups were present.
MWC is the epicenter for innovation! Startups and the most cutting-edge companies exhibit their latest products and services, and they all have one thing in common; a devotion and interest for innovation. This is a perfect place to discover latest mobile insight from the mobile leaders and to discover breathtaking projects from every continent of the globe.
Also, participating at 4YFN were 10 Sri Lankan startups facilitated by the Spiralation program of the ICT Agency of Sri Lanka. Arimac Lanka, LiveRoom, HypeHash / PickFi, PayMedia, NicNac, My Thesis, Effective Solutions and SenzMate were selected by ICTA through an application and evaluation process to exhibit and participate in the event.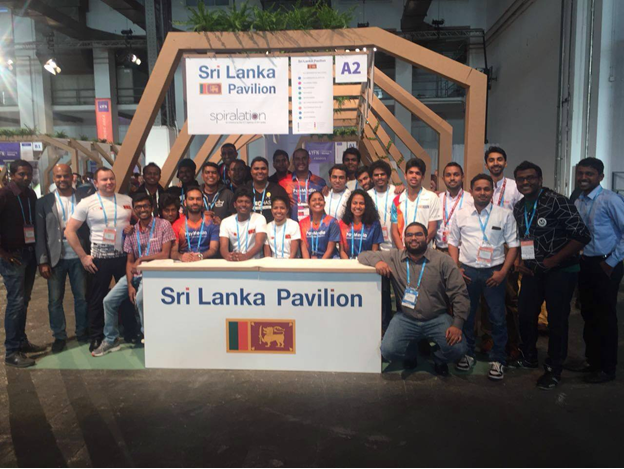 Sri Lankan Startup Delegation at 4YFN 2017  | Pic via Spiralation Facebook Page
The startups were able to network with potential clients, probable investors, future partners and also talk to people to validate their ideas and improve their offerings. Further, the participants were also able to take part in various workshops and listen to the vast amount of speakers talk on various related topics.
The entire event proved to highly useful all the participants, many of them had encounters with people that would help them grow their businesses in various ways. Some startups have already forged partnerships and started discussions with potential clients before they returned to Sri Lanka after the mission.
The Spiralation Tech Startup Support Program by the ICT Agency of Sri Lanka provides various types of support for technology entrepreneurs and early stage technology-related companies for developing their start-ups. The program includes but not limited to seed funding, training sessions, networking sessions, business promotion opportunities locally and internationally, encouragement programs, hackathons, etc. The aim of Spiralation is to promote, encourage and support technology-related entrepreneurship and innovation within Sri Lanka.
If you are a startup in Sri Lanka and would like to be notified about future opportunities available through Spiralation and ICTA, please visit www.spiralation.com and add your details to the Sri Lanka Startup Database. You can also join us on our Facebook page at www.facebook.com/spiralation to keep yourself updated on the latest in the Sri Lankan startup scene.