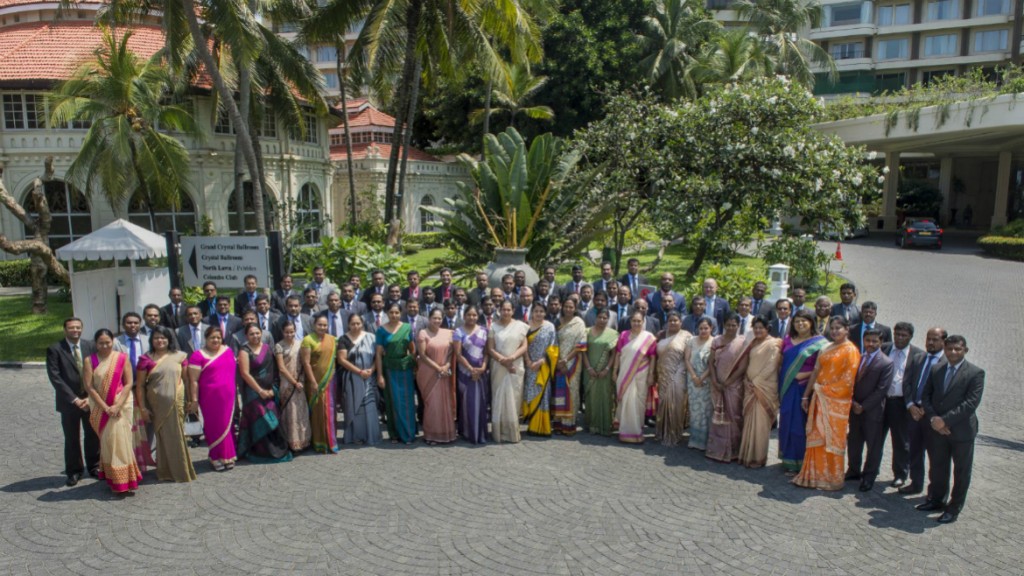 Over 300 Sri Lankan Judges were trained and benefited by the Cybercrime & Electronic Evidence Workshops, facilitated and coordinated by ICTA in collaboration with the Sri Lanka Judges' Institute (SLJI) and Sri Lanka CERT.
The third and final Workshop dedicated to Sri Lankan District Judges and Magistrates on "Cybercrime and Electronic Evidence" was concluded in Colombo, Sri Lanka on 18 March.
This workshop had 75 judges, including two judges from the Judicial Academy in Nepal. With the conclusion this third workshop approximately 200 Sri Lankan District Judges and Magistrates were trained on matters concerning international and local dimensions of cybercrime and electronic evidence, delivered by a team of national Judicial trainers and Sri Lankan experts, with the collaboration of the Sri Lanka Judges' Institute (SLJI), ICT Agency (ICTA) and the Sri Lanka CERT.
The pool of national Judicial trainers, trained during the initial GLACY project (2014-2016) under the ToT Program, shared knowledge on cybercrime and electronic evidence at this workshop. In addition to the District Judges and Magistrates, High Court Judges and new entry Judges have also been trained through workshops on cybercrime & electronic evidence, over the past two years, with over 300 Sri Lankan Judges having benefited from these workshops. The areas covered include substantive law related to cybercrime and procedural aspects of electronic evidence as well as international cooperation, public private cooperation and international case studies.
In the South Asian Region, Sri Lanka has been the first country to become a Party to the Budapest Convention, ratifying it in 2015. As a result, Sri Lanka benefits from the capacity building programme of the Council of Europe through the GLACY+ project, covering the Judicial, Prosecution and Law Enforcement sectors. Leadership to Sri Lanka's accession to the Budapest Convention was provided by the Legal Advisor of ICTA Sri Lanka with support from the Sri Lankan Ministry of Foreign Affairs. ICTA, which facilitate and coordinates GLACY+ project activities together with the CERT, functions under the Ministry of Telecommunications and Digital Infrastructure.
Sourced by : www.coe.int