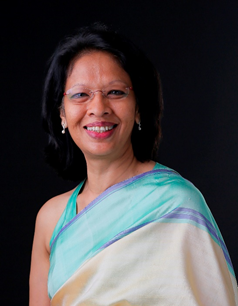 Completing the appointments to the Board of Directors of the Information and Communication Technology Agency, Ms Dilani Alagaratnam, President Group HR and Legal at John Keells Holdings, joins the ICTA Board.
Her overall functional responsibilities as a member of the JKH Group Executive Committee include human resources, legal and secretarial, sustainability, enterprise risk management, group sourcing and corporate social responsibility.  The Chair of ICTA, Professor Rohan Samarajiva stated that "her skills and experience would be invaluable in enhancing ICTA's greatest strength, its passionate and knowledgeable people."
Ms Alagaratnam is a member of the National Labor Advisory Committee, Chair of the Legislative Sub-committee of the Ceylon Chamber of Commerce and a Council Member of the Sri Lanka Institute of Directors.  She has been recognized as a Career Woman Role Model by Women in Management and as one of the most powerful women in Sri Lanka by the Echelon Magazine.