The startup ecosystem in Sri Lanka is seeing immense growth. On July the 28th of July, the ICT Agency of Sri Lanka organized Disrupt Asia, Sri Lanka's first ever startup conference, and showcase, at the Hilton Colombo. It was big, and very well attended.
The opening keynote speech was delivered by JF Gauthier, the dynamic COO of Compass and co-author of the Global Startup Ecosystem Ranking report. He set the tone for the event and raised the bar for the other speakers. His message was a very positive one. He stated that a good startup ecosystem is an important one for a growing economy and that Sri Lanka will grow this ecosystem and the growth may happen very fast. He said that this kind of evolution of industry has happened in many other cities and countries and it definitely will happen here. Around the world, the older, cumbersome corporations are being replaced by more agile startups. He also pointed out that the average lifespan of companies in the S&P index is decreasing, that companies are growing, and making money faster than before.
After the welcome and the keynote address, the conference separated into different sessions. The main stage held a series of panel discussions with industry experts, officials, and startup founders. The hall was an exhibition area for a number of startups to showcase their products and talk to people attending the conference. There was a second stage that hosted a series of talks from speakers like Jayomi Lokuliyana, CEO of zMessenger, Dulith Herath CEO of Kapruka and Nathan Sivagananathan, Chief Growth Officer of MAS. There was also an Investor Forum happening simultaneously, where investors were educated of startup-specific investments.
The startup showcase was the main highlight of the day. There were a number of companies present and they had a great variety of products. Among these were a number of VR headsets that you could use to play games and check out demos. There were quite a number of startups that focused on finance concepts, such as billing and retail. Payable is a startup that has created a device that lets you accept credit card payments through your mobile phone. There was a 3D printing machine from a design studio, a wearable heart rate monitor, environment monitoring devices, and one education startup. It was great to see a few startups focusing on IoT, education, and health since these are the industries most needing "disruption".
The session after lunch was an important one especially for startups as they were required to pitch their companies to a panel of judges who were also investors. The final keynote speech was delivered by Brian Wong, the youngest person to get on the Forbes 30 under 30. His keynote motivated many aspiring entrepreneurs to make their dream a reality.
Overall the Disrupt Asia was a successful event. Among the attendees were some amazing people there with great insights on how to build startups, talk to investors, and find customers. A conference like this really helps in creating and growing startups and learning to solve real-world problems. Disrupt Asia 2017 promises to return with an even larger bang.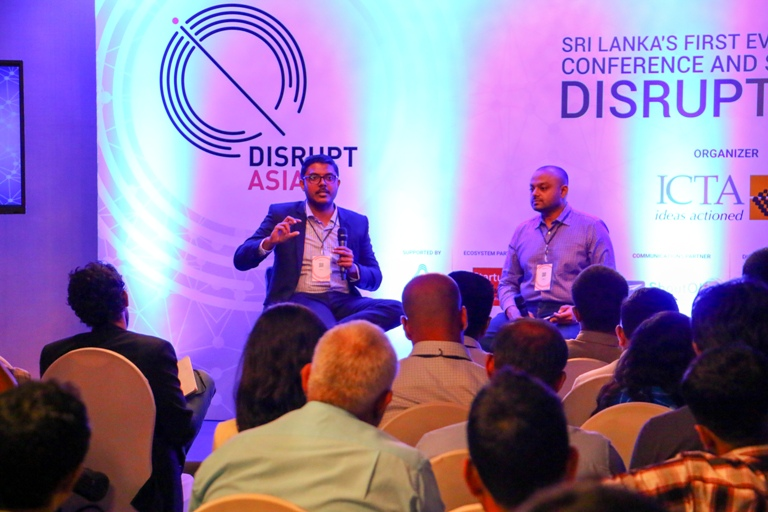 Picture 1 – Mr.Jiffry Zulfer (CEO of PickMe) and Mr.Fayaz Hudah speaking on the topic "Create Value in Late Stage Investments"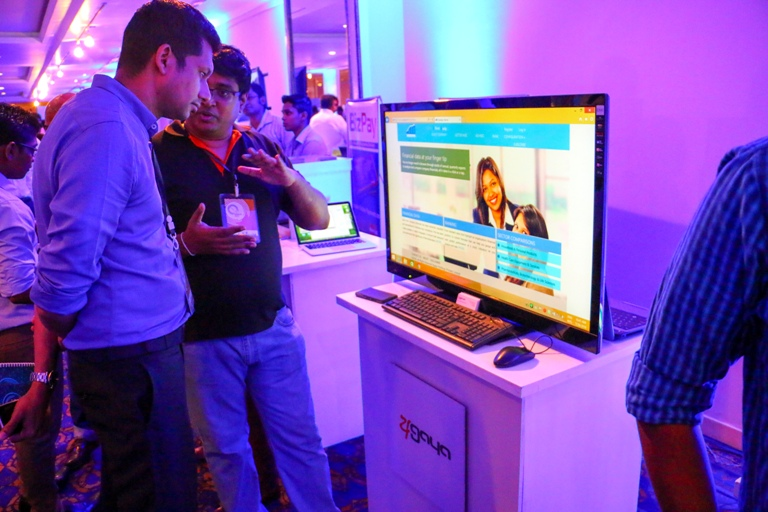 Picture 2 – Participants in discussion with exhibitors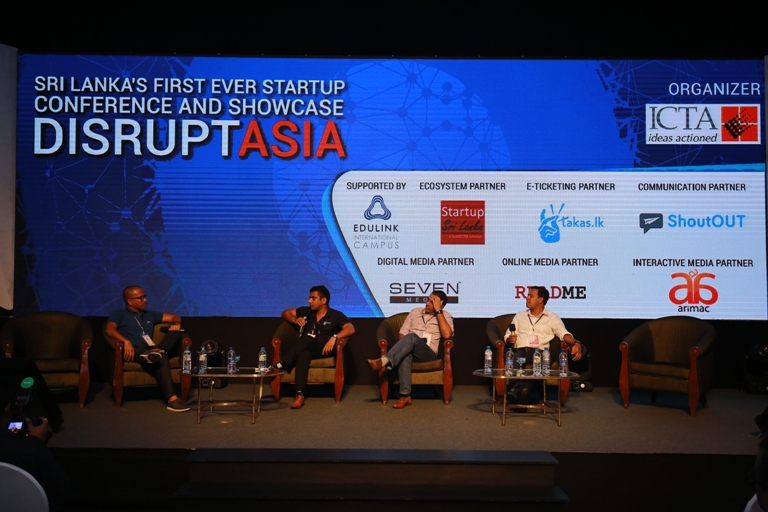 Picture 3 – (L-R) Mr.Mangala Karunaratne (CEO of Calcey), Mr.Lahiru Pathmalal (CEO of Takas), Mr.Ehantha Sirisena (CEO of OMAK Technologies) and Mr.Chandika Jayasundara (CEO & Co- Founder of Cinergix) discussing ont he topic "Bootstrap Vs Funding"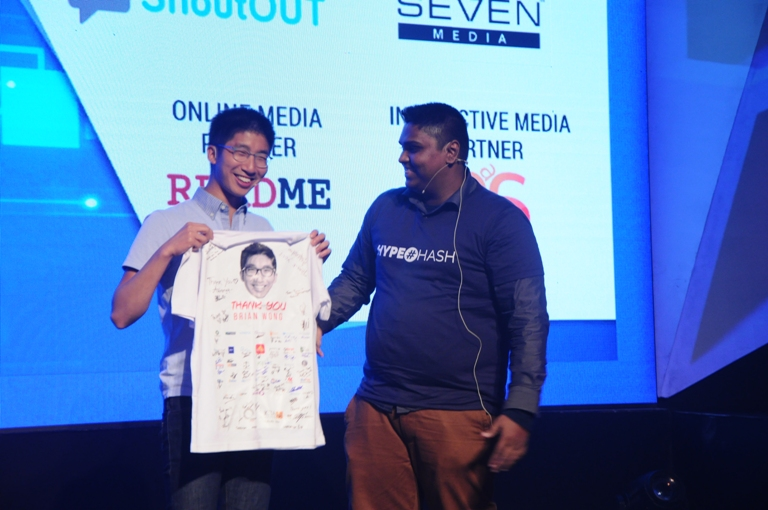 Picture 4 – A token of appreciation signed by all exhibitors of Disrupt Asia given to the keynote speaker from Silicon Valley Mr.Brian Wong (CEO of Kiip)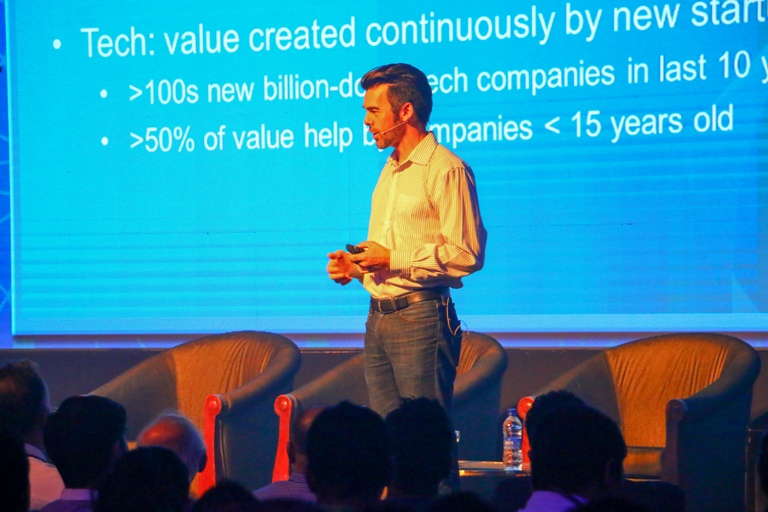 Picture 5 – Co-Author of the Global Startup Ecosystem Ranking Report and COO of Startup Genome Mr. JF Gauthier presenting the morning keynote on "The Rise of Startups"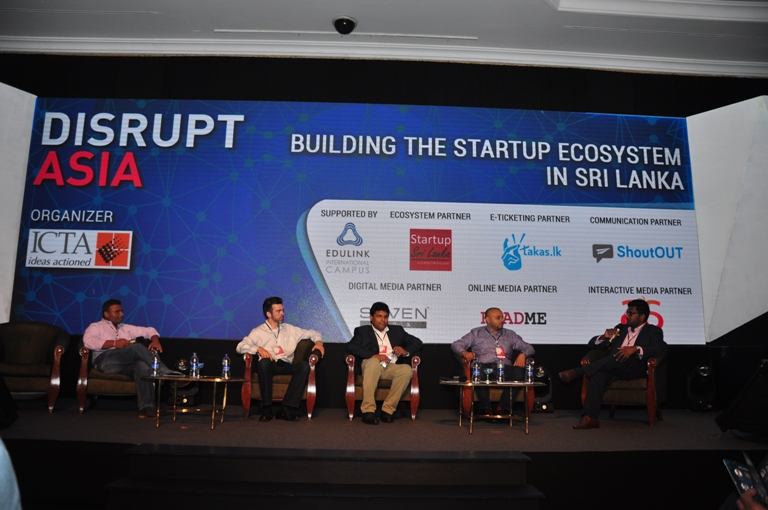 Picture 6 – (L-R) Mr.Ruwindhu Peiris (Vice Chairmen of SLASSCOM), Mr.JF Gauthier (Co-Author of the Global Startup Ecosystem Ranking Report and COO of Startup Genome), Mr. Muhunthan Canagey (CEO/MD of ICT Agency of Sri Lanka), Mr.Fayaz Hudah (Business Coach and Entreprenuer) and Anushka Wijesinha (Chief Economist at Ceylon Chamber of Commerce) discussing the topic "Buidling The Startup Ecosystem in Sri Lanka".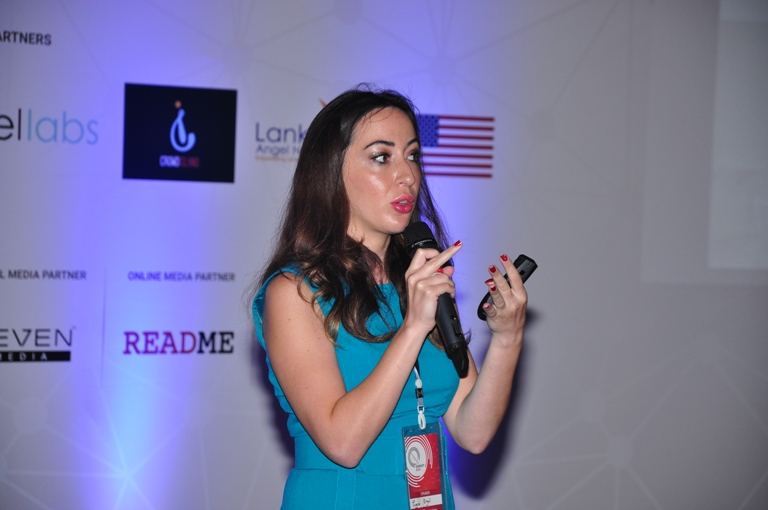 Picture 7 – Ms Tugce Ergul (Co-founder at Angel Labs) speaking during the Disrupt Asia Investor Forum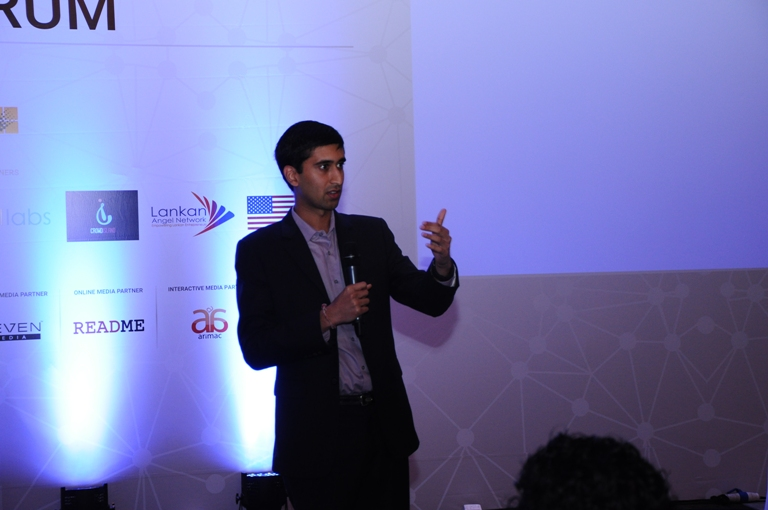 Picture 8 – Mr.Sheel Tyle (Principal & Co-Head Seed Practice at NEA) speaking during the Disrupt Asia Investor Forum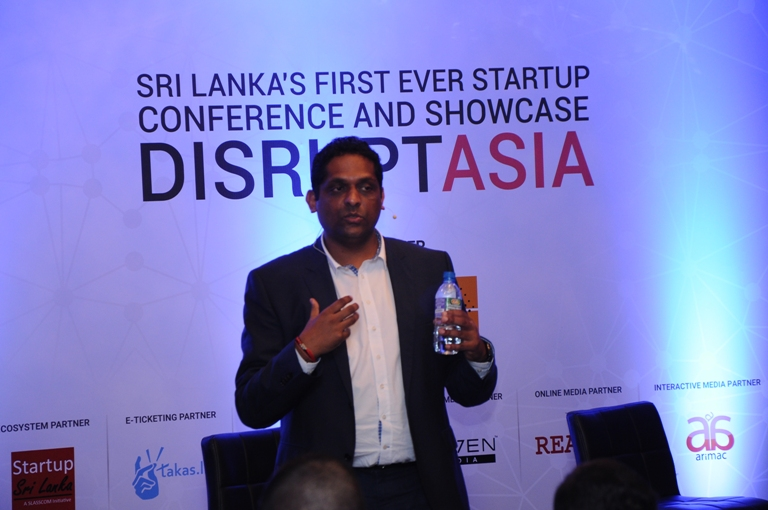 Picture 9 – Mr.Nathan Sivagananathan (Chief Growth Officer of MAS) speaking on the topic "Corporate Growth Through Innovation"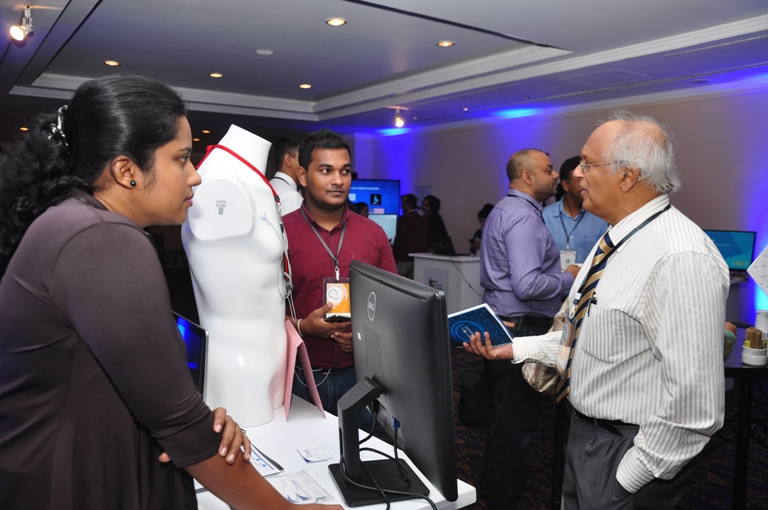 Picture 10 – Chairmen of APICTA Dr.Dileepa De Silva in conversation with the exhibitors of Disrupt Asia 2016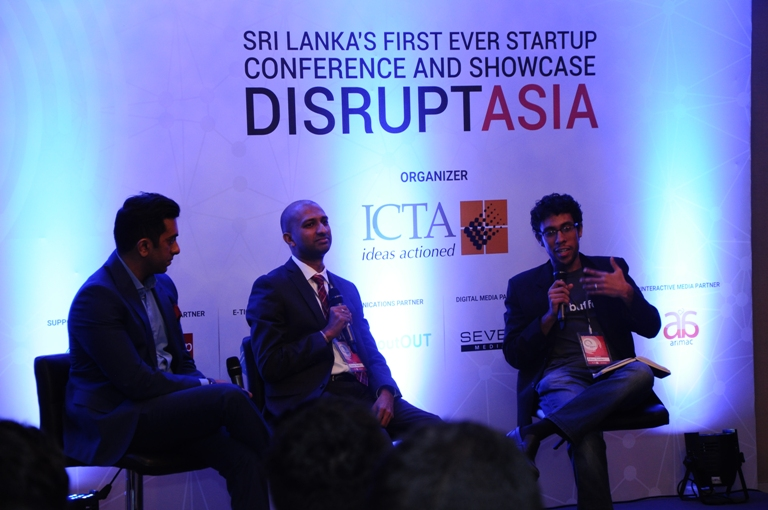 Picture 11 – (L-R) Mr.Shalin Balasooriya (Co-Founder of Spa Ceylon), Mr.Dulith Herath (Founder of Kapruka) and Mr.Adnan Issadeen (Systems Engineer at Buffer) discussing the topic "Think Global from the Start".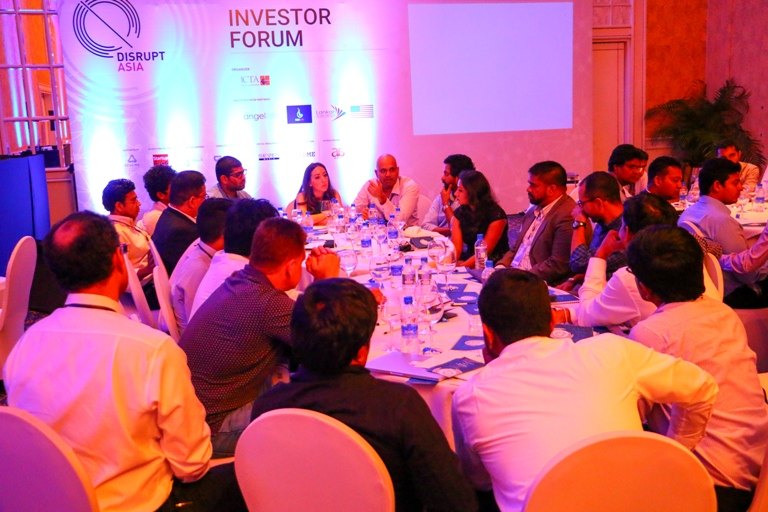 Picture 12 – Participants of the Disrupt Asia Investor Forum having a discussion.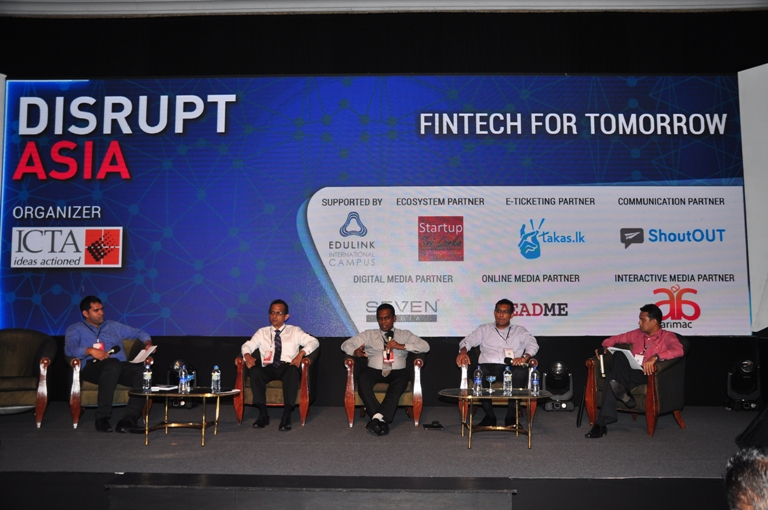 Picture 13 – (L-R) Mr.Kanishka Weeramunda (CEO of PayMedia), Rohan Muttiah
(COO at NDB), Channa De Silva (CEO of LankaClear), Conrad Dias (Group CIO at LOLC) and Mr.Kanchana Thudugala (Director of Special Projects at ICTA) discussing the topic "Fintech for Tomorrow"