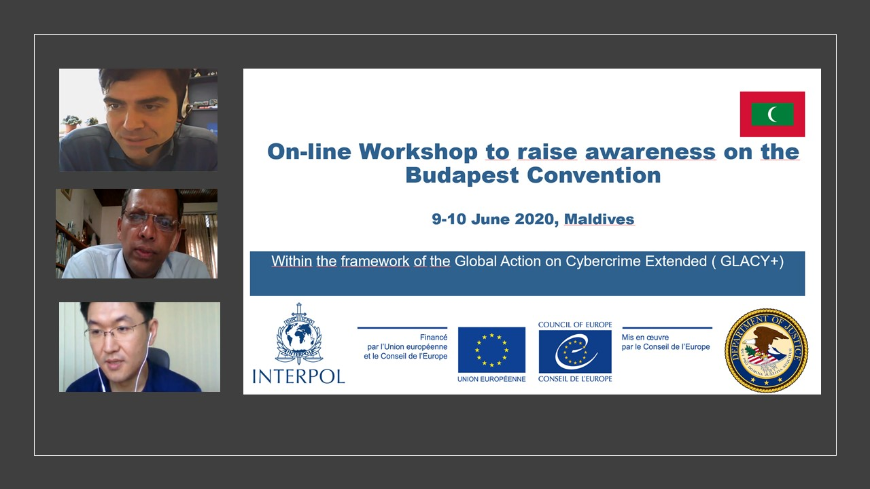 An introductory workshop on cybercrime legislation for Maldivian criminal justice authorities was co-organized by the U.S. Department of Justice and the Council of Europe on 9 and 10 June 2020.
The on-line seminar, organized in the framework of the GLACY+ Project, was intended to kick-off a triangular cooperation with national authorities, including the Maldives' Police Force and the Prosecutor General's Office, and the U.S. DoJ, aimed at aligning the Maldives' legal framework on cybercrime and electronic evidence with the Budapest Convention and at enhancing criminal justice capacities accordingly.
Sessions included interventions from: the Sri Lanka ICT Agency, who was the leading force that guided the country to accede to the Budapest Convention in 2015 and showcased the journey undertaken to get to it; INTERPOL, who presented elements for a successful cybercrime investigations; the Council of Europe, who provided an overview of the substantive and procedural provisions covered by the Budapest Convention.
As next step, a second on-line meeting will be organized in July to discuss more in details the current legal framework and identify possible amendments/ integrations to bring it in line with international standards.