TRANSACT LANKA (PVT) LTD is pleased to announce that the Information & Communication Technology Agency of Sri Lanka (ICTA) has awarded and granted it permission to facilitate the Lanka Government Payment Service (LGPS) Web Portal  to enable citizens to make cash-based payments for all government related payments including Customs duties, port charges, revenue license, taxes etc. The integration and connectivity to multiple banks would be undertaken by the ICTA.
 This  will be the country's first non credit card payment gateway offered to citizens who do not possess credit cards.  People who only have a regular current/savings account will be able to make payments directly from their mobile phones and the web-based payment portal. This service is due to be launched 1Q/2016.
 ICTA (Information Communication Technology Agency) 
 The e-Sri Lanka initiative is being actively promoted by the ICTA to support the development of the economy of Sri Lanka, reduce poverty and improve the quality of life of the people. This vision was realized through a six program strategy encompassing ICT Policy, Leadership and Institutional Development, Information Infrastructure, Re-engineering Government, ICT Human Resource Development, ICT Investment and Private Sector Development and e-Society. The initiative to promote digital payments plays a key part in the overall plans of the government to encourage Sri Lankan society to enter and operate in the digital economy.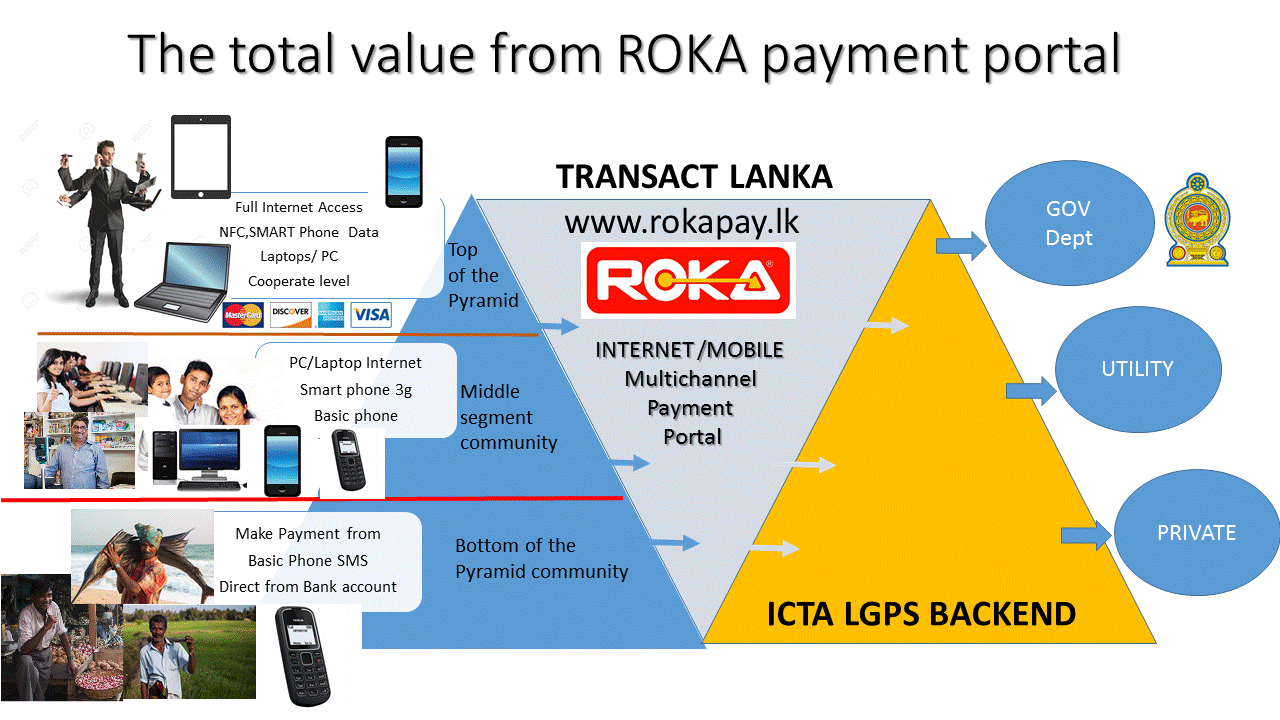 NATIONAL ICT QUALITY AWARDS
October 9th 2015
ICTA Awards Transact Lanka with the Prestigious National Best Quality (NBQSA) Merit Award For R&D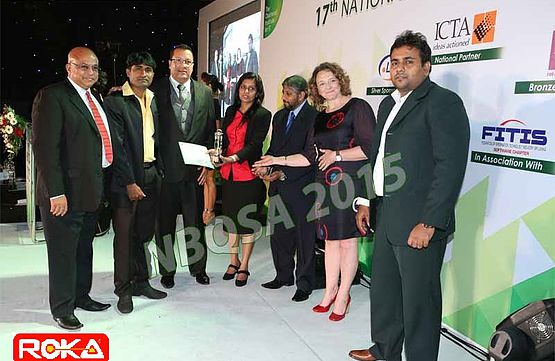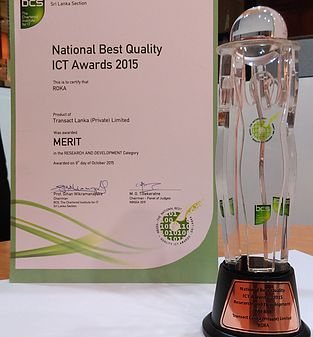 Sourced by : https://www.transactlanka.com