Startup Weekend is a global event which consists of 54 hours of prototype development, exploring potential markets and pitching and so far, it has organized 4000+ events in 150+ countries around the world. Startup Weekend Kandy took place from the 26th to 28th of January 2018 in Kandy with the support of ICTA, being the National Partner. During these 54 hours, people gather at a single location to build up their imaginations to a reality and ending up with creating and launching a company.
With the help of local Community and stakeholders, Techstars Startup Weekend plans to leverage global reach to impact the local community. Startup Weekend is an escape to try out something new. It gives an opportunity to work with other people and helps to enrich skills of the participants. Startup weekend is basically a learning experience.
Key speakers were Amithe Gamage – Co Founder at Quantum Leap Pvt Ltd / Director at Synergy Skills (Pvt)Ltd and Ahamed Nishadh – Project Manager at ICTA. Event Judges were Dr. Dayan Rajapakse – Chairman & Managing Director at ESOFT Group of Companies, Sachindra Samararatne – Program Manager at ICTA, Sharanyan Sharma Founder at Extreme-Seo.net, Chalinda Abeykoon – Startup Evangelist & CEO at Crowdisland and Wishanth Wijesinha – Head of John Keells X.
Eight mentors were invited for the event and whenever the team Required them for support and coaching, they were able to make an appointment with the mentor and during the 54 hours of time, the mentors also rotated between teams to make sure they were guided in the right direction. In addition, the mentors also helped the team prepare mock interviews so that they can go out and validate their products.
Mentors were Bhagya Goonewardene – Chief Operating Officer at Yamu.lk, Hasanga Abeyaratne – Chief Executive Officer at Amplifyn, Imesh Liyanage – Technology & Business Development Liaison at Takas.lk, Jehan Wijesinghe – ‎Co-Founder & CEO at ‎IgniterSpace, Michael Moonesinghe – CEO of Business Hubs Sri Lanka, Nevindaree Premarathne – Project Officer at ICTA, Priyanka Khanna – Entrepreneur & Facilitator and Ralston Joseph – Creative Communications Consultant at PiqMyBrain.com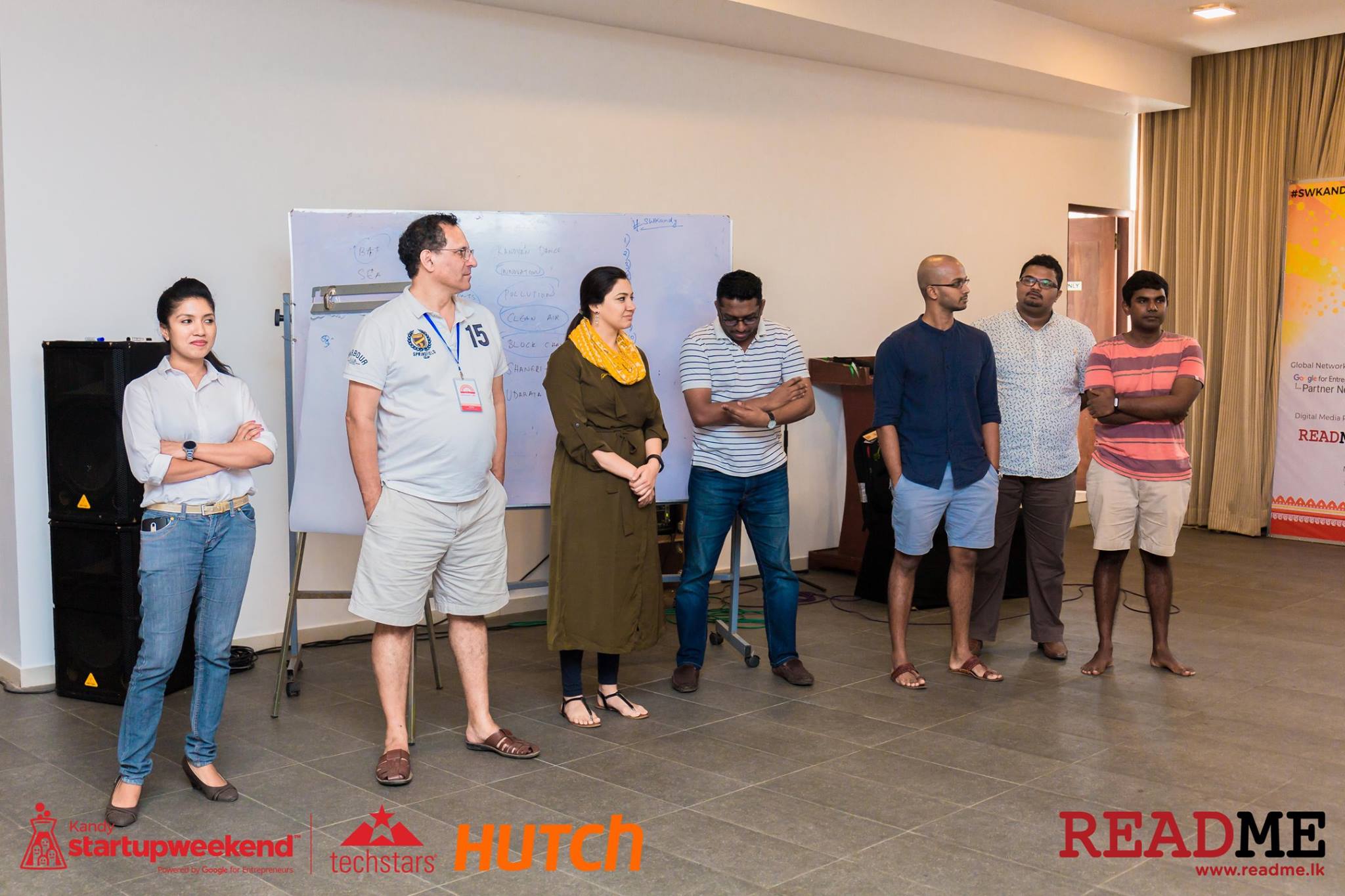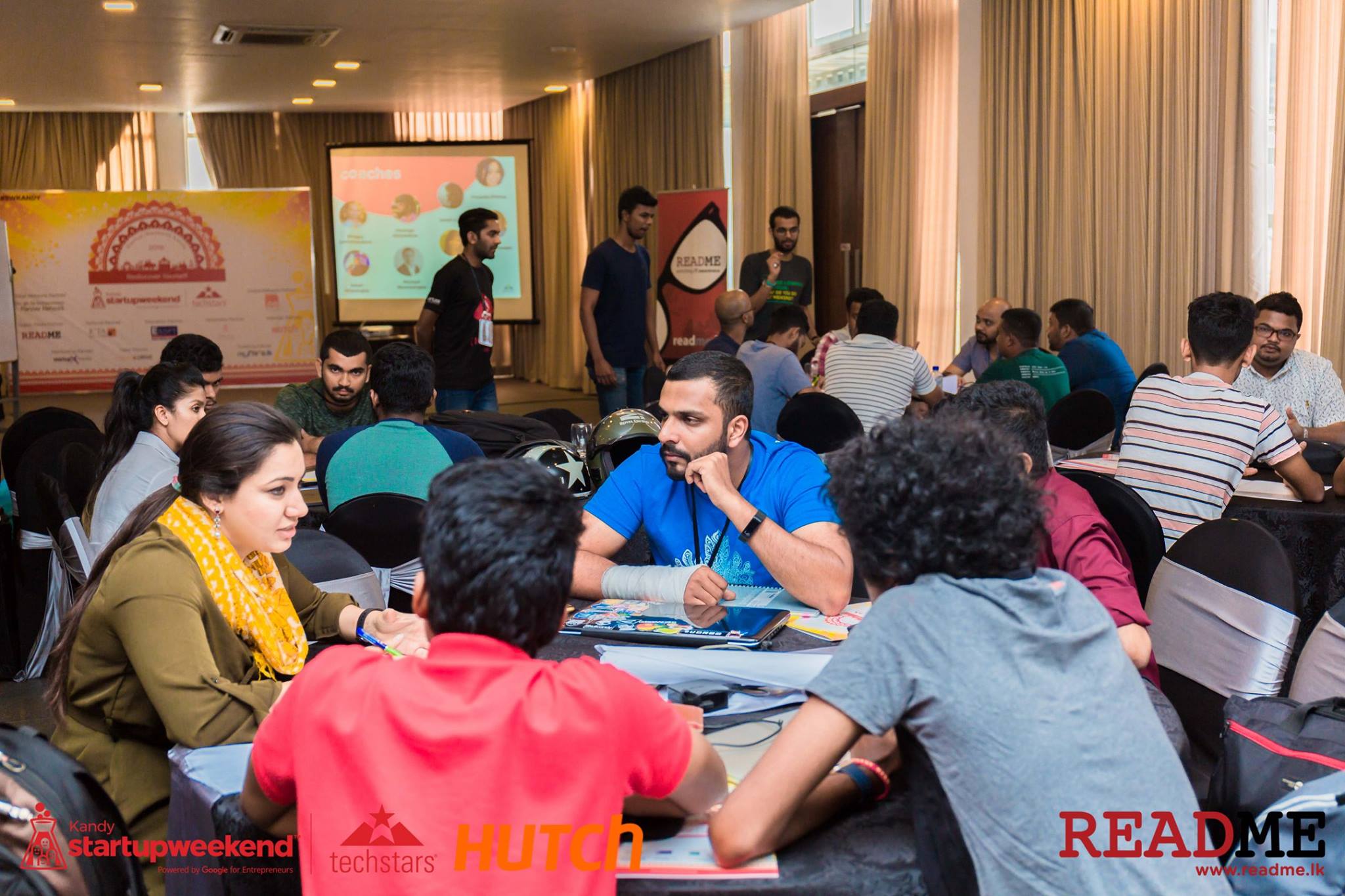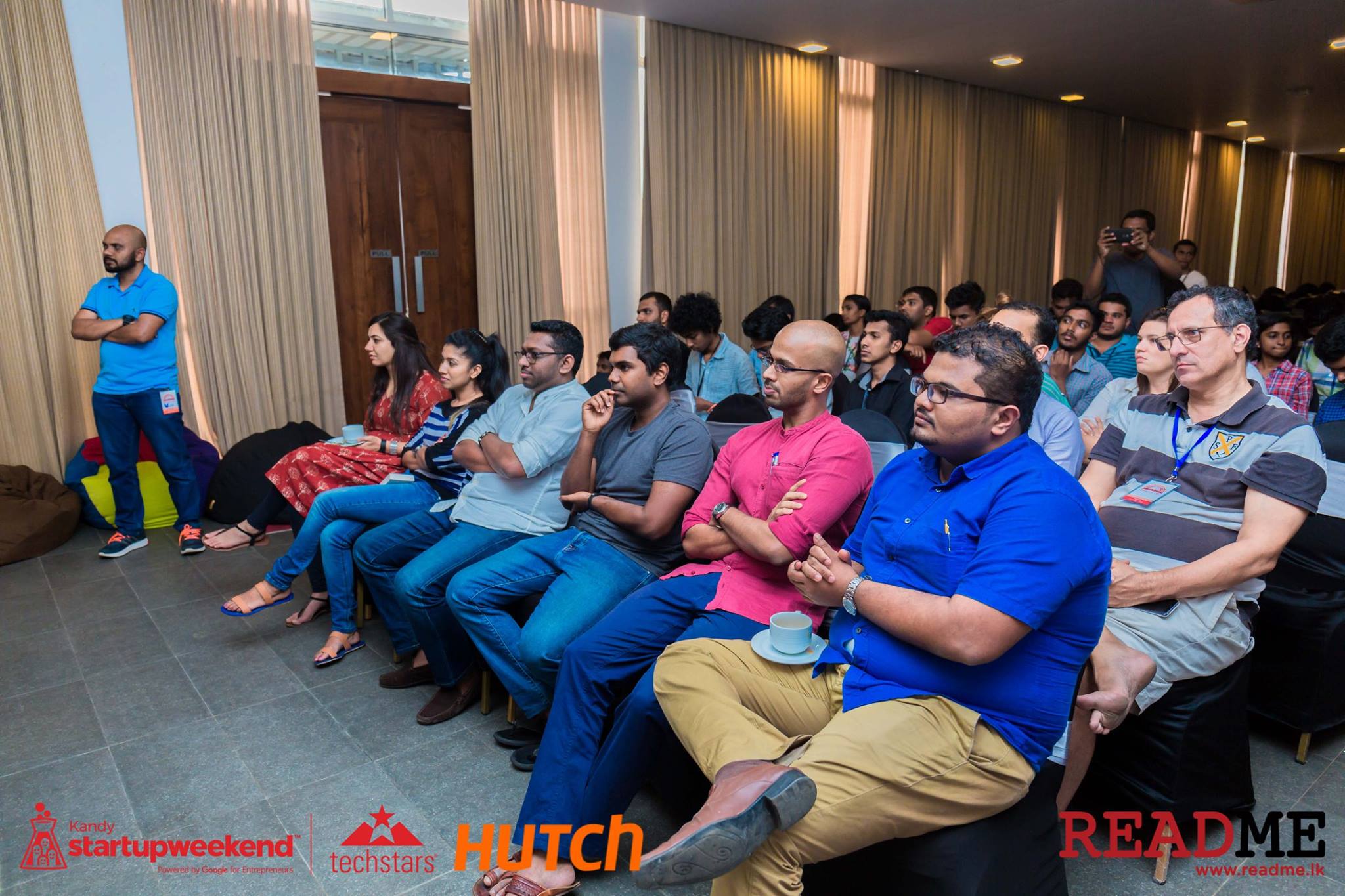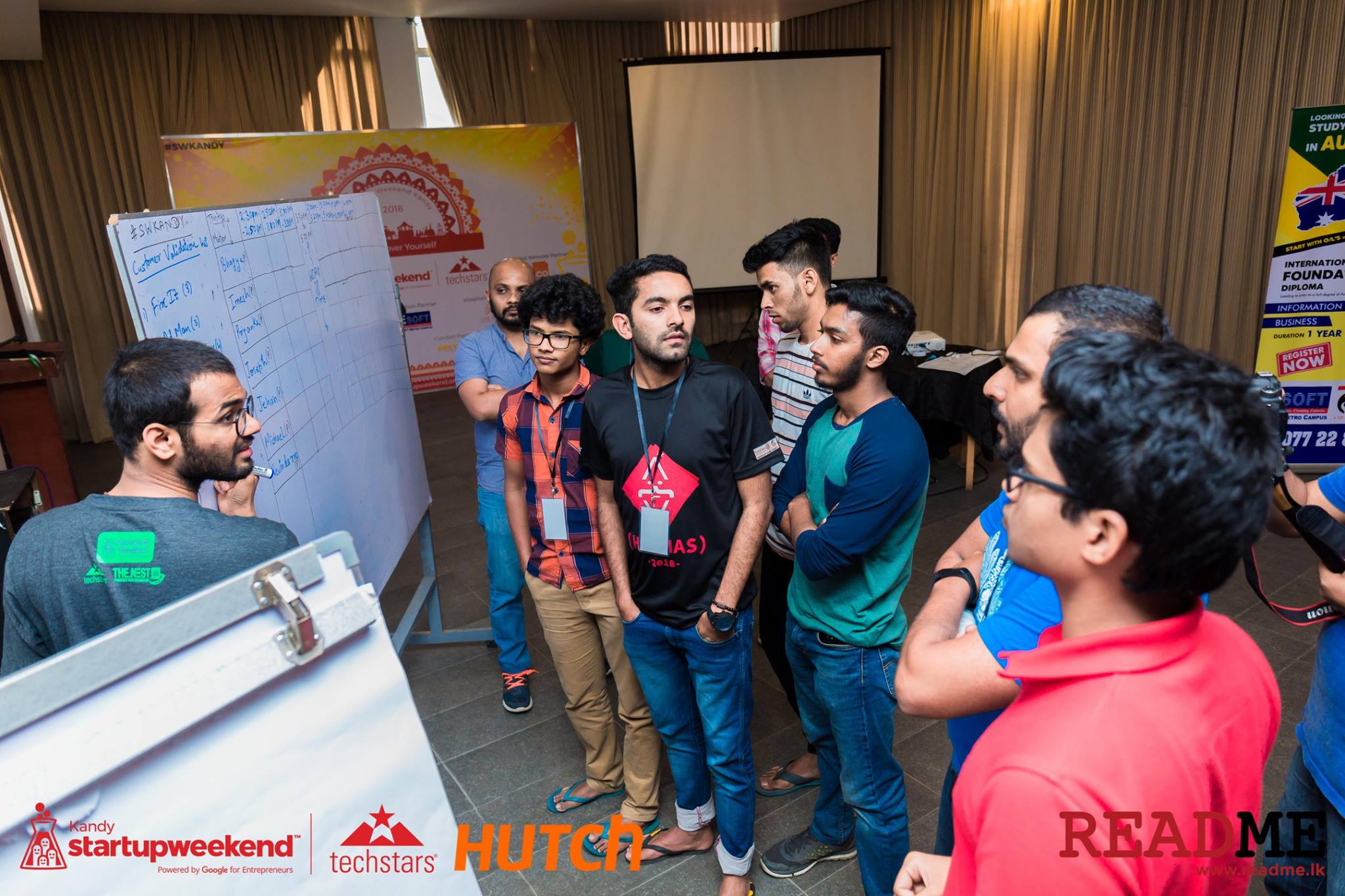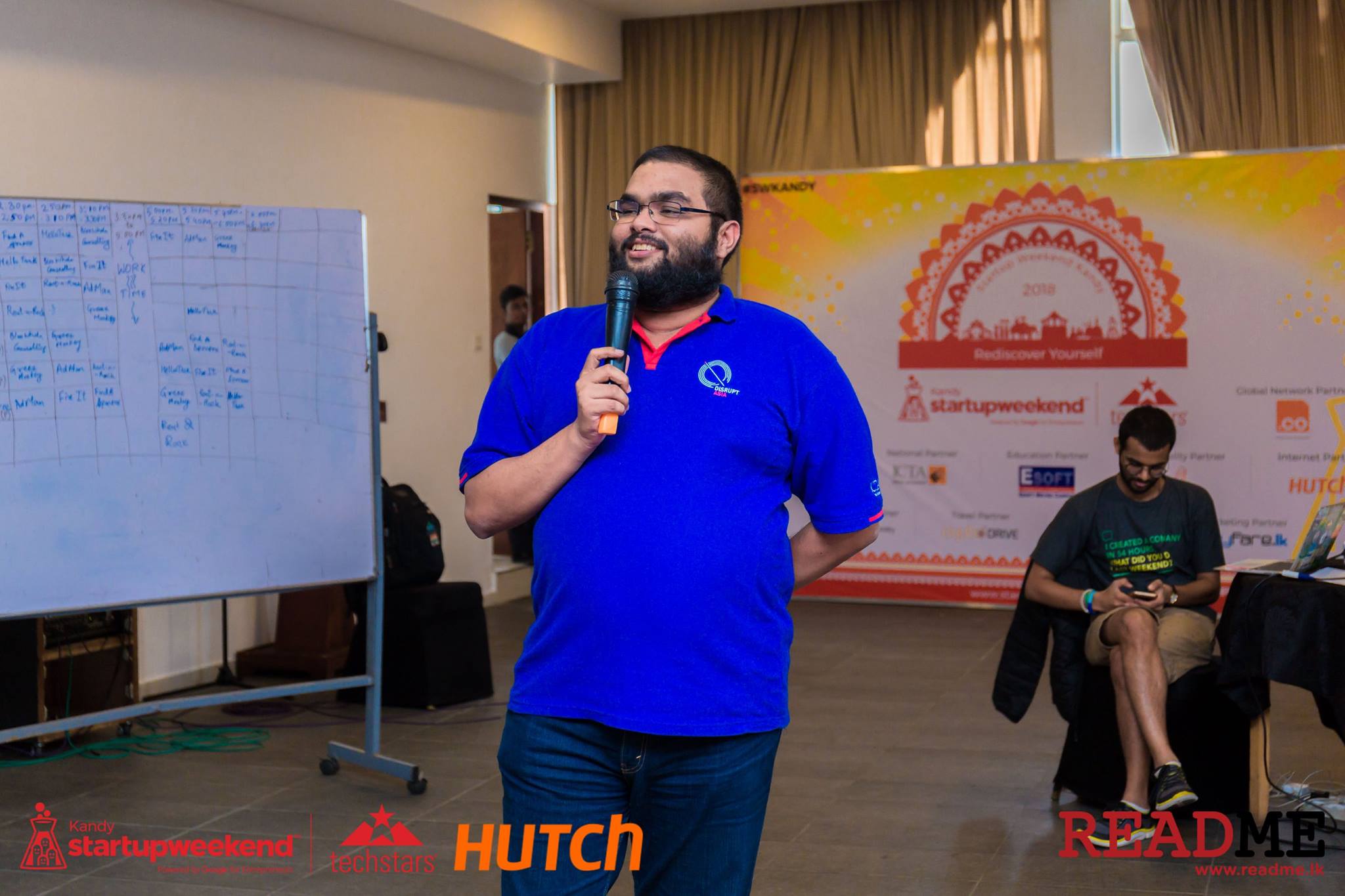 Image Courtesy : www.readme.lk