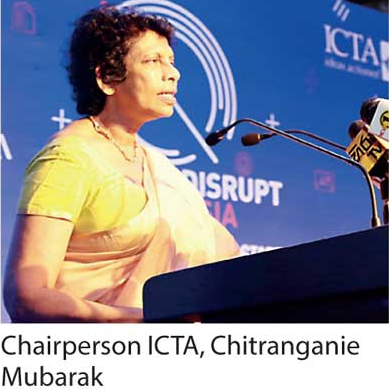 In today's digital world, the public perform a variety of tasks using their smart phones, tablets, and computers. Digital commerce is becoming more and more engaging globally, as it provides the convenience to services delivery.
Traditionally a person would need to go to the location where the service is to be provided or obtained. In order to make an appointment or reserve a resource or to place an order you would have to visit the physical location. In most cases this would need to happen prior to the delivery of the service. You may even need to visit the location multiple times. Quite apart from the hassle, the associated economic waste is significant – cost of transport, of public infrastructure, of the time wasted, all adds up. The reason why e-commerce has not really taken off in Sri Lanka is primarily because the Country lacks the infrastructure to perform such functions online.
A Payment Platform is an essential piece of infrastructure for e-commerce to flourish in a digital economy where buyers interact with sellers online. It gives consumers, businesses and government departments a platform to make fast, versatile and data-rich requests for payments to meet the evolving needs of a 24/7 digital economy. It is a platform that securely delivers the payment request message to respective banks real-time, allowing banks at their discretion to clear and settle simple or complex payment solutions between two people or many. It can simplify payments, as well as offers the ability to include more information with payments, such as text or links to externally hosted documents.
The National Payment Platform (NPP) has been the subject of much discussion and controversy in recent times, much of this arising from the lack of understanding amongst the general public with its very name creating many misconceptions. NPP is a project that will revolutionise the online commerce world and bring about greater convenience to application developers and the public. It is a platform that will enable any person to be able to send a payment request message from the respective apps they intend to use, to their financial institutions i.e. banks, to make payments to specific merchants they obtain the service from.
In an attempt to clarify the misunderstandings and misconceptions surrounding the NPP, Chairperson ICTA, Chitranganie Mubarak elaborated on the workings of the NPP and the benefits to the Sri Lankan public. "Essentially NPP is a platform that is capable of sending secured messages – be it for day to day tasks like settling utility bills or for transferring funds for purchase of goods and services, sending goods refunds, for billing, invoicing – the whole gamut of e commerce functions. The NPP will facilitate the Government to offer citizen services and businesses both big and small to engage in digital commerce."
In 2010, ICTA launched the Lanka Government Payment Service (LGPS) facilitating credit card and mobile payments for government services. In 2015 the ICTA enhanced the concept of LGPS to NPP and went onto validate the new concept and architecture through discussions with banks and Lanka Clear Ltd. Eight meetings were held with the participation of 26 banks, with the Central Bank participating in six key meetings. The ICTA also signed a Non-Disclosure Agreement with Lanka Clear Ltd. towards forming a possible partnership.
In the same year, the Central Bank invited ICTA to demonstrate NPP and discuss security considerations with Bank CIOs, technical experts from Lanka Clear and senior officials from the CBSL. Further developments of the NPP project were subsequently assigned to 99X Technologies via a public tender after the particular project was tabled in Parliament through the annual budget in 2016/17. TechCERT carried out an independent information security audit of NPP while KPMG formulated the governance risk and compliance framework for NPP.
Citizen Interface service providers were engaged for end to end testing of NPP in the first phase but ICTA has not signed any legal agreement or MOU with any of these entities. NPP when fully functional will be a Platform open to any eligible service provider to connect his service(s). It will facilitate a digital ecosystem in which citizens from all walks of life can participate; an essential prerequisite for inclusive growth and adoption. Be it a curious university student, a startup, or a conglomerate, literally anybody could build a digital payment application.
NPP can be a boon to small businesses who presently have no recourse to accepting payments online other than costly payment gateways operated by the banking system. NPP does not get involved in debiting and crediting the accounts at banks, its scope is only to securely hand over the message to the core banking system which is implemented by the banks.
On the request of the Central Bank, ICTA has submitted a comprehensive report including its process flow, system requirement specifications, system design documentation and other technical information as well as information pertaining to Governance and security assessments.
Overall NPP is a world-class concept and design, which is being implemented in the interest of all stakeholders and the public at large. Ultimately it will eradicate enormous economic waste and bring about greater economic trade, lower transaction cost, and bring greater convenience to the public. ICTA envisages that in the not too distant future both small-scale entrepreneurs and low-income households in our country will benefit from digital solutions which will enable them to grow their businesses and make fast and cost effective financial transactions as envisioned by the Government.
Source : www.ft.lk