Industry Development Program (IDP) of ICTA in partnership with State Government of Victoria, Australia hosted a roundtable discussion chaired by Honorable Philip Dalidakis, Minister for Trade and Investment, Innovation and Digital Economy and Small Business on 16th March with the participation of the Deputy High Commissioner of Australia to Sri Lanka, Mr. Tim Huggins, CEO's and C-level representatives of 15 Sri Lankan ICT-BPM companies who are strongly engaging with Australia as a key market, with some of them planning to expand their operations/trade further in the future.
Honorable Minister was briefed about ICTA's facilitations to the local ICT-BPM industry to explore and expand their market in Australia through its 11 business promotion missions over the last 07 years, supporting 75 unique companies. ICTA led delegations participated in, included hosting Sri Lankan country pavilions at the Gartner Conference & Expo and the CeBIT & Connect Expo and bespoke business networking events organized in three main states; Sydney, Brisbane and Melbourne, where opportunities were provided to engage in onsite meetings with well-known international experts and analysts, discuss strategy, negotiate contacts and showcase product offerings.
The discussion enabled a platform for the Honorable Minister and the local business leaders to share each other's experiences, current engagement in business/trade relationships, future expectations/plans; a dialogue between the two countries in-order to follow-up upon and carry forward investment & trade relationships. Minister Dalidakis reinforced Victoria, Australia's commitment to Sri Lanka and the desire to further strengthen engagement very specially with the education and ICT sectors, that have experienced fruitful long-term relationships. Melbourne is home to the largest Sri Lankan community in Australia and he further stated the rapidly increasing Sri Lankan diaspora, which is nearly 56,000 forms an important part of the rich multinational community in Victoria.
The Minister said they are deeply invested in fostering close ties with Sri Lanka, given that it is a significant education and ICT solutions partner for Victoria. Prime Minister Ranil Wickremesinghe's visit to Melbourne in February last year and this visit by the Victorian Minister Dalidakis reaffirms the engagement to partnership commitment between Sri Lanka and Victoria.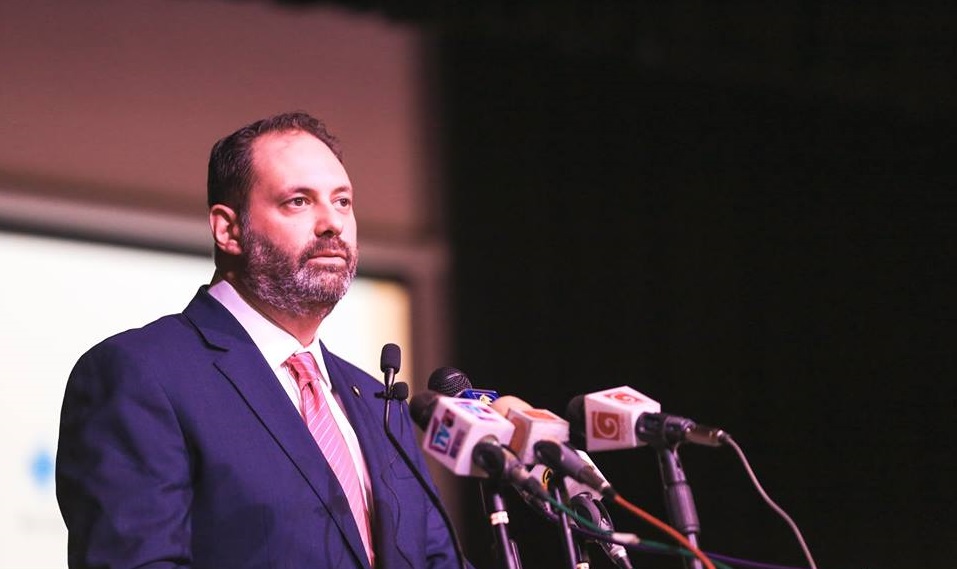 Honorable Philip Dalidakis, Minister for Trade and Investment, State Government of Victoria, Australia