Infotel – Startup Pavilion – 2017 
Infotel 2017, Sri Lanka's biggest ICT exhibition was held this year with the theme 'Towards a Digital Economy' by The Federation of Information Technology Industry Sri Lanka (FITIS), with the support of Ministry of Telecommunication and Digital Infrastructure and the Information and Communication Technology Agency of Sri Lanka (ICTA) at the BMICH, Colombo on 2nd, 3rd ,4th and 5th November 2017. With the common platform created by the exhibition, both government and private sector stakeholders were enabled to engage productively in helping Sri Lanka transformed into a digitally inclusive country with better opportunities for all successfully.
With the ICTA vision of creating a "digitally inclusive Sri Lanka", and to provide market access opportunities for startups as per the document 'Vision 2025, A Country Enriched' by the Government of Sri Lanka, a Startup Pavilion was provided for 50 startups from around the country to exhibit their products at Infotel 2017. The ICT Agency of Sri Lanka coordinated and provided training for the startups prior to the exhibition where Ministry of Telecommunication and Digital Infrastructure provided the floor space for the pavilion.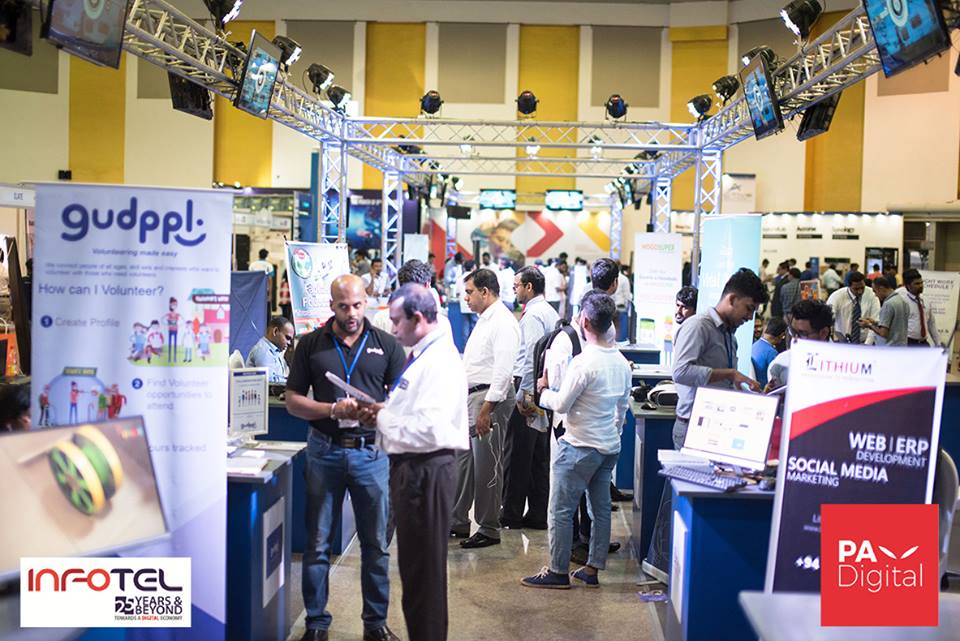 Startup Pavilion Via Infotel ICT Expo Facebook Page
Startup Pavilion at 'Infotel 2017' was a countless opportunity for market access and showcase opportunities for both acquainted and younger startups. There were startups varied from ERP systems to AI bots, E-learning systems and many more. Apart from the seasoned startups; Bluelotus360, Busseat.lk, DirectPay, BotFactory, Odoc, IgniterSpace, ShoutOut, MogoSuper, Liveroom, Omentra, WorkForce, Tracified, SenzAgro and eZuite, there were some younger startups such as 9nt, Alakazam, Anydeal.lk, B2B.lk, BoostMetrics, D-Tech, eTenders.lk, ezBooking.io, FabLanka Foundation, Gudppl, KODOID, Lithium.lk, Octo ERP, PA Digital, Park & Pay, Siyalla.lk, StoreKit.org, Student Tracker, Viduhala.lk and Web Lanka, who exhibited in the pavilion this year.
With this opportunity, technology startups in Sri Lanka were able to showcase their startup to the public of this country to generate business and to partner with other businesses through B2B and B2C interaction, and to validate their startup by getting feedback from a large number of people from diverse background.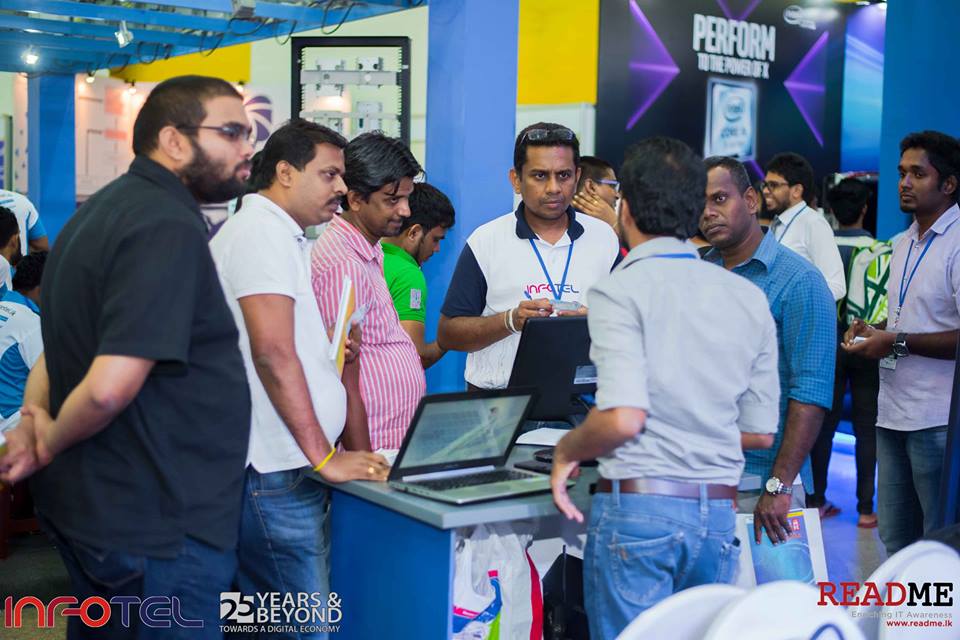 Via Infotel ICT Expo Facebook Page
Resources: