Infotel – IT SME Pavilion – 2017 
The most prestigious ICT exhibition in South Asia, 'Infotel 2017' was organized by The Federation of Information Technology Industry Sri Lanka (FITIS) with the support of Ministry of Telecommunication and Digital Infrastructure and the Information and Communication Technology Agency of Sri Lanka (ICTA) on 2nd, 3rd ,4th and 5th November 2017 at BMICH, Colombo.
The exhibition was a remarkable showcase for new and innovative products and services and novel ICT solutions by the exhibitors in the field which also served as a rewarding platform for new business opportunities around the country.
ICTA's vision is to create a "Digitally Inclusive Sri Lanka" which is in direct alignment to the Government's strategy on growth, a Regional IT SME Pavilion was facilitated to support the market expansion of companies based around the country with special focus given to ICT solution providers (SME's) outside Colombo who have limited opportunities to explore as well as exhibit in a National exhibition. Regional IT-SME's were able to gain exposure, first hand contacts and business partnership opportunities during the four days of the exhibition.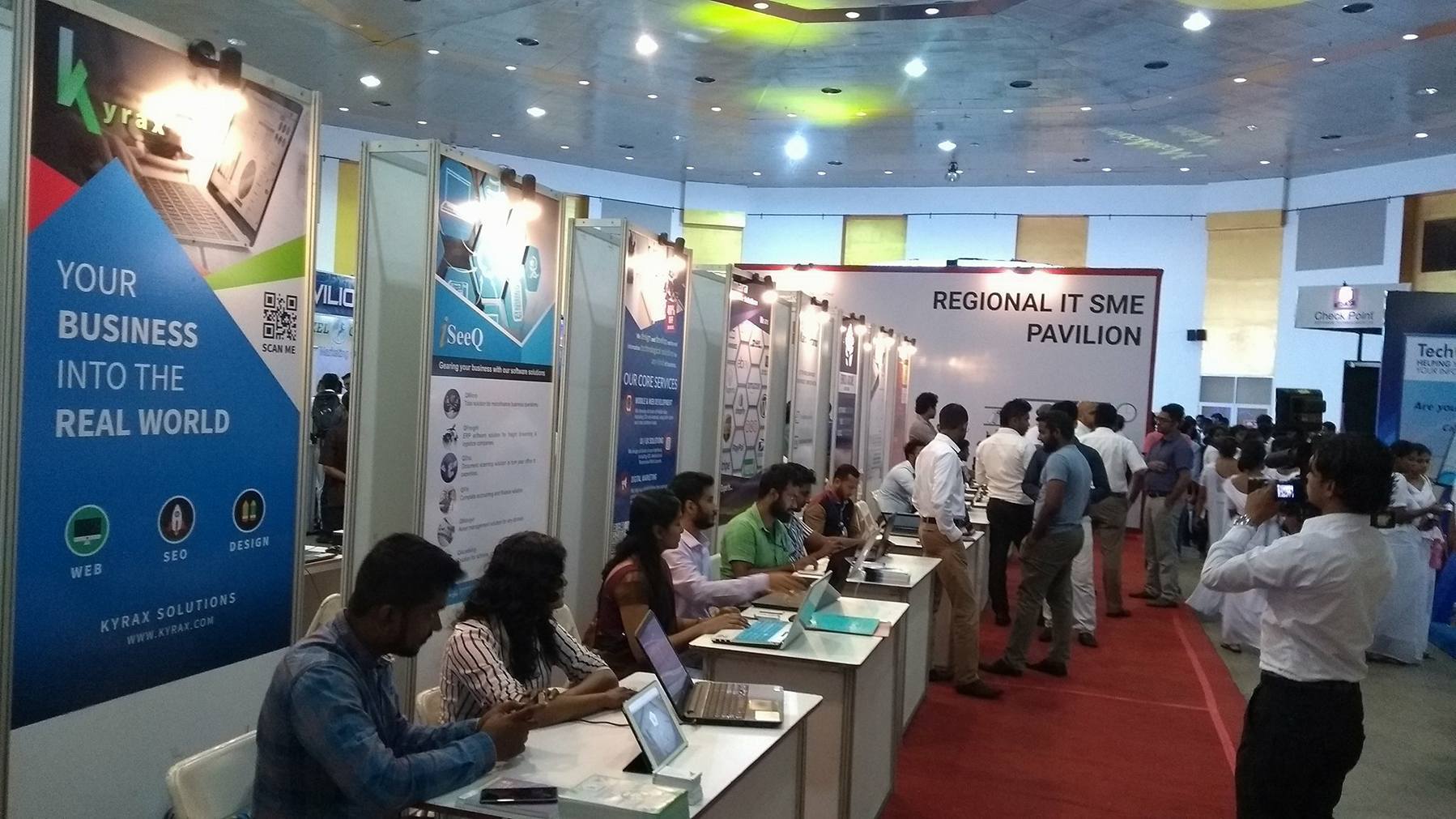 'Small and Medium Enterprises (SMEs) play an important role in the economy  contributing to the growth of GDP, employment, innovation and other innumerous economic activities in Sri Lanka. The Government of Sri Lanka recognizes SMEs as the backbone of the economy, as it accounts for more than 75% of the total number of enterprises, provides 45% of the employment and contributes to 52% of the Gross Domestic Production (GDP). SMEs promote broad based equitable development and provide more opportunity for Women and Youth participation in the economic development of the country.'
Considering the National importance of SME development, ICTA's overarching mandate of integrating inclusiveness for economic growth and the government's broader vision of enabling Digital Dividends by being part of the Digital ecosystem; ICTA's Industry Development Program together with the support given by the Ministry of Telecommunication and Digital Infrastructure focused on supporting 16 IT SME's based around the country (in Regions) to bring-in inclusiveness for enabling Digital Dividends and thereby in the long term, this initiative will directly support the growth of the country's economic indicators in the form of GDP, revenue, employment and many more.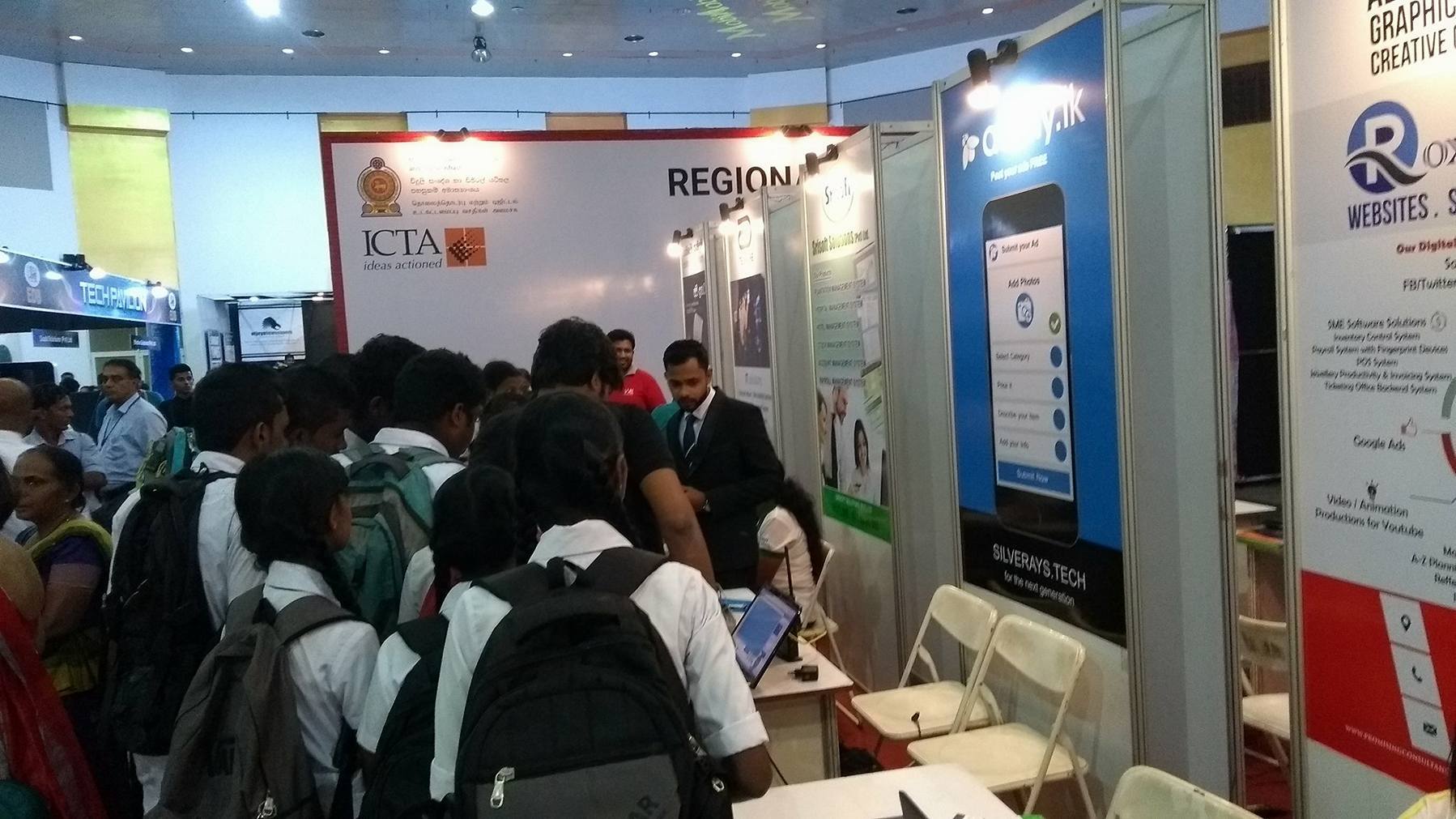 Regional IT SME's providing solutions in the form of mobile and web applications development, web designing / SEO services, fleet management solutions, POS systems, plantation management, stock control system, ERP solutions, HR management and E-mail marketing solutions etc. exhibited their products and solutions under the ICTA facilitated Regional IT SME pavilion.
Adapt Information Technologies (Pvt) Ltd, Artifectx Solutions (Pvt) Ltd, Enrich Arcane (Pvt) Ltd, Hill Country Solutions (Pvt) Ltd, Imra Software Solutions, Infra Technologies, iSeeQ, Kyrax Solutions, Mobiz International (Pvt) Ltd, Nanosoft Solutions (Pvt) Ltd, Pixel Clear (Pvt) Ltd, Promising Enterprises Consultancy, Silverays (Pvt) Ltd, Srisoft Solutions (Pvt) Ltd, Techwire Lanka (Pvt) Ltd and Verbose Systems representing the Western, Central, North Western, Southern Provinces of the country managed to find over 250 qualified business leads over the four days which amounts to over 16 on average per company. Moreover, some of these business leads transformed into sales during the exhibition itself signaling positive and greater outcomes post exhibition.
"We see Infotel 2017 as a great meeting hub for various stakeholders in the ICT industry.  The event was extraordinarily conducted without any hassle. We feel that such events are really important to empower the SMEs of this country.  Apart from the B2B and B2C relationships, the event enabled us to network with various bodies to enrich the ICT industry in the country and beyond.  We owe a lot to the key organizers  for putting together such a splendid exhibition". (An Exhibitor of Infotel 2017)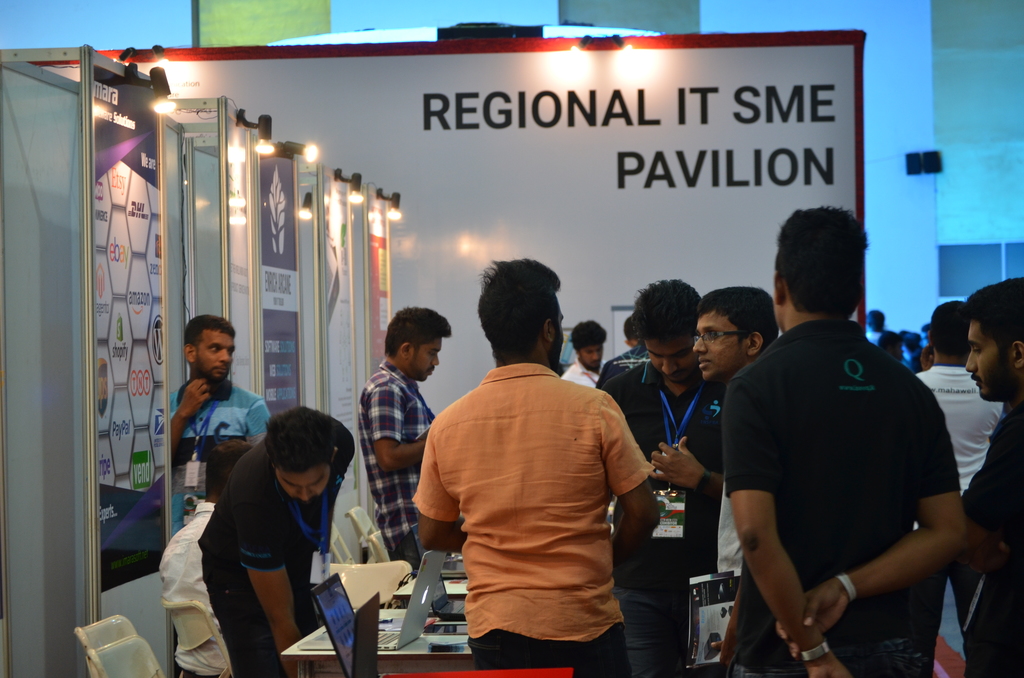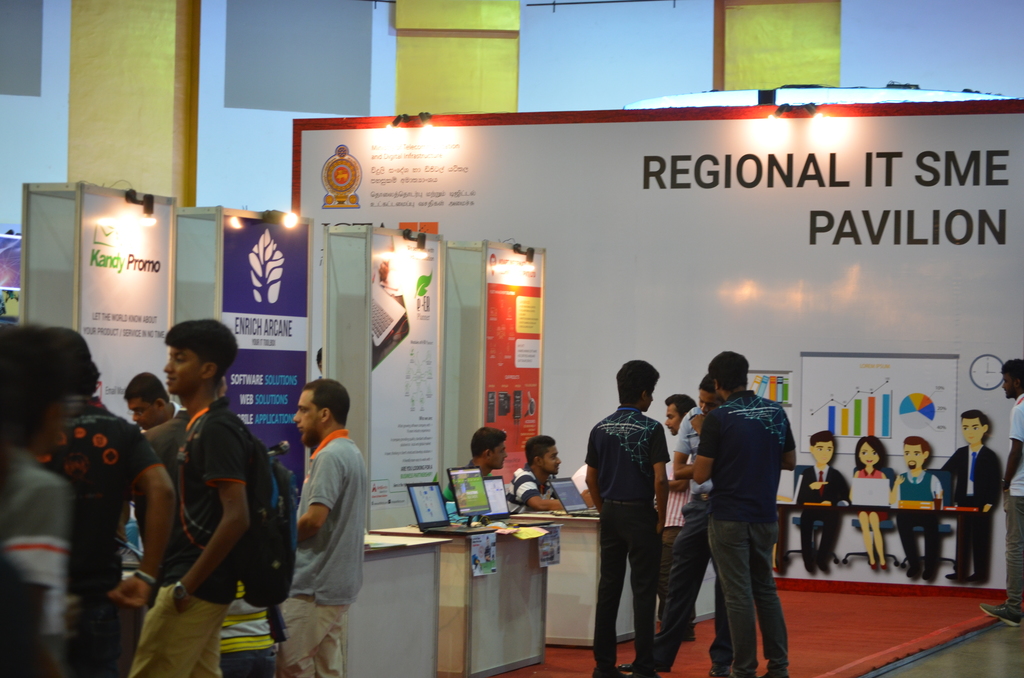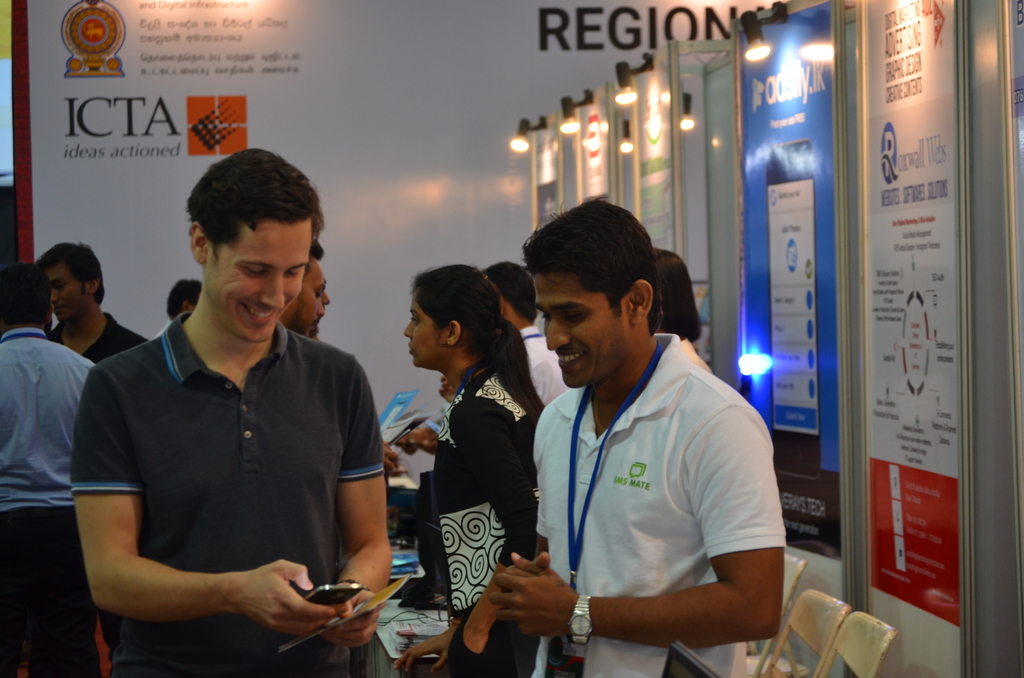 Resources: