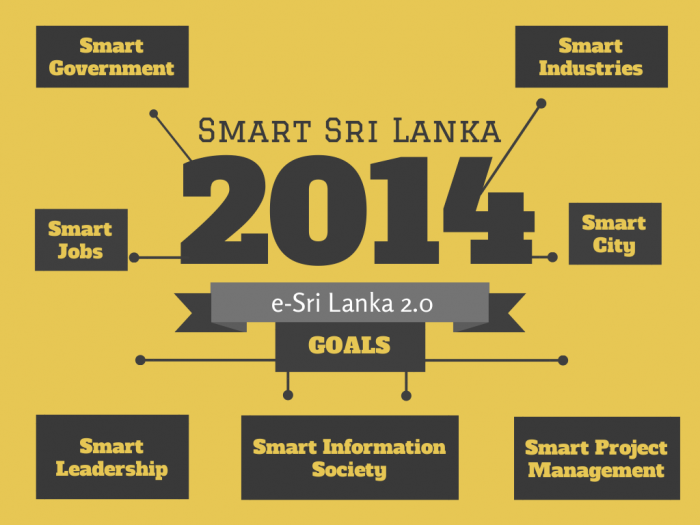 Phase two of the Sri Lankan national ICT initiative is about to get underway with the name 'Smart Sri Lanka'. Smart Sri Lanka has been formulated as the next version of the e-development program of the government, as the e-Sri Lanka project under the guidance of ICT Agency (ICTA) came to a close in December last year.
Premier objective of Smart Sri Lanka is to expedite the process for Sri Lanka to become a knowledge-based economy and information society, and eventually a knowledge hub in the region. Vital components of this phase include strategies for Smart Government, Smart Jobs, Smart Industries, Smart Information Society, Smart City, Smart Leadership and Smart Project Management.
ICTA CEO, Reshan Dewapura, explained Smart Sri Lanka, "As a result of bringing e-Sri Lanka to a close, there will not be any stoppage or projects half-way through. Instead, they would be updated and continued in line with new technologies and revamped strategies under the Smart Sri Lanka banner".
Smart Sri Lanka project is to be implemented over five to six years, starting in the first quarter of 2014.
Sourced by : http://digit.lk