Women's entrepreneurship is a force for positive social transformation; the success of women   entrepreneurs generate ripple effects such as increases household savings, investment in children's health and education, job creation and significant increase in national GDP. While the Asia-Pacific region has closed some of the gender gaps in health and education, women tend to still be more excluded than men from economic opportunities, whether by restricted entry into the labour force, lower wages, and vulnerability in dangerous occupations, or lower access to finance and credit. Women entrepreneurs also continue to face disadvantages resulting from their lack of access and capacity to use information and communication technologies.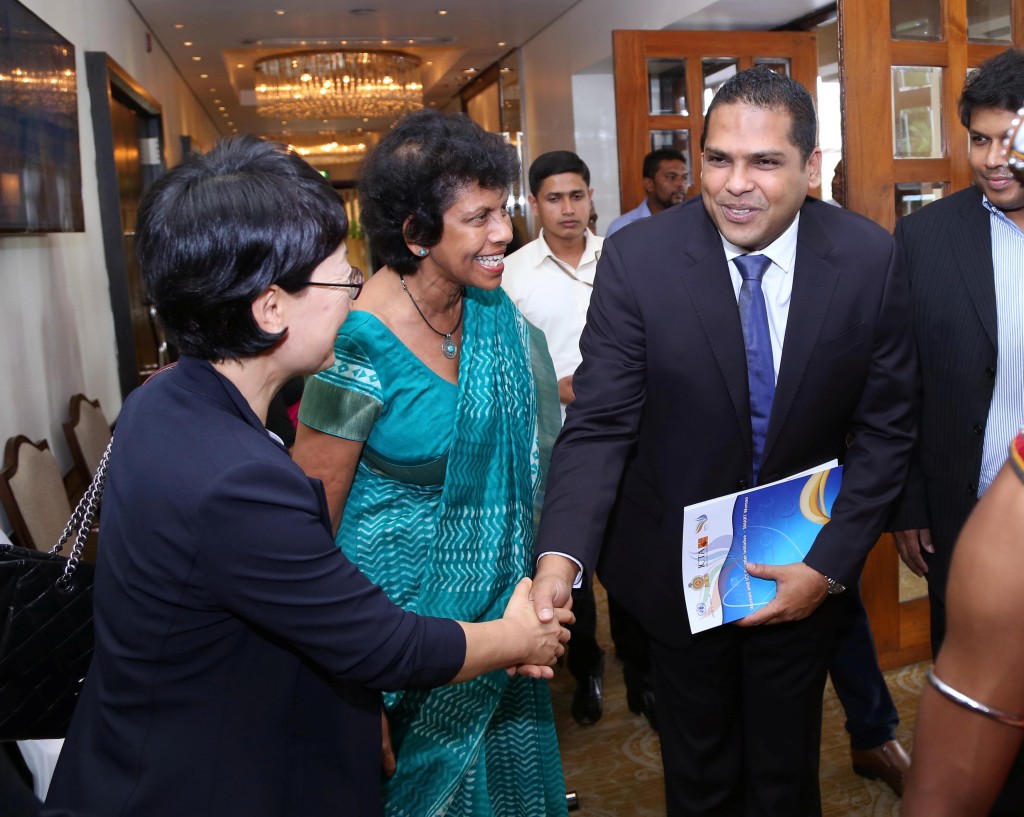 In the context of achieving the targets of Sustainable Development Goals (SDGs) and to empower all women and girls, Asia Pacific Training centre for ICT for Development a regional institute of economic and Social Commission for Asia and the Pacific (ESCAP) embarked on a new programme called the "Women and ICT Frontier Initiative (WIFI)".
The WIFI programme in Sri Lanka known as  WIFI Suhuruliya was successfully launched with the participations of Hon. Minister Harin Fernando ,ICTA Chairperson Chithrangani Mubarak and Managing Director / Chief Executive Officer of ICTA MuhunthanCanagey on the26thof September 2016 at the Cinnamon lakeside hotel Sri Lanka.
The programme intended to work at grassroots levels to support Women development officers of the Ministry of Women and Child Affairs, Women entrepreneurs and Female headed households, to have an economic and social role in the current rebuilding activities of Sri Lanka.
In an effort to strengthen the capacities of the above mentioned women stakeholders and encourage supportive policy making and create a gender friendly policy framework for the government officials, the Information and Communication Technology Agency of Sri Lanka (ICTA) and the United Nations Asia and Pacific Tanning Centre of ICT Development (UN-APCICT), together with Sri Lanka Ministry of Women and Child Affairs, are co-organizing the National Launch of WIFI Suhuruliya and Training of Trainers programs in Sri Lanka.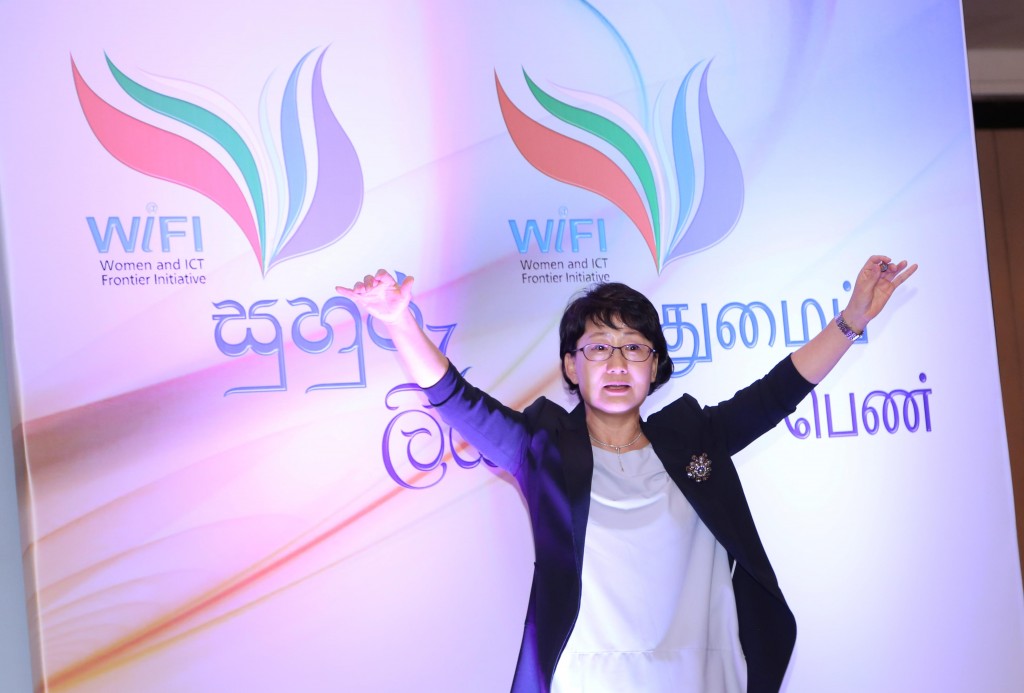 Some of the objectives of this programme is to introduce the WIFI Suhuruliya programme and the importance of ICT capacity development for women entrepreneurs and key stakeholders including government officials, private sector, civil society groups and media.Furthermore expand the pool of national trainers who can deliver WIFI modules; and deliver the training content at the community level to other community members and peer groups. These modules have been arranged according to the Sri Lankan context by ICTA. Content of the modules are as follows
ICT for women module 2 Final Sinhala V3 KT
ICT for women module 2 Tamil correct V1 -1-
ICTA-Women module 1 SinhalaV3 KT