Tech Startup Support Program (Spiralation)
Tech Startup Support Program will provide various types of support for technology entrepreneurs, early stage technology related companies for developing their start-ups and for other programs that support and promote startups. The program includes but not limited to seed funding, trainings, networking sessions, business promotion opportunities locally and internationally, encouragement programs, hackathons, etc. The aim of Spiralation is to promote, encourage and support technology related entrepreneurship and innovation within Sri Lanka.
objectives
• To create awareness among students and undergraduates on innovation leading to entrepreneurship
• To facilitate engagement between private and public stakeholders in the startup ecosystem
• To support other initiatives which enable a conducive ecosystem for technology based companies
The Startup accelerator program funded by the Government through ICTA which provides seed funding, training and market exposure to technology startups.
Partners
Industry Associations, Universities, Higher Education institutes, Schools
Ignited the Tech Startup culture in Sri Lanka
New businesses formed as a result of Hackathons eg. Audinary,
200 new jobs created
Increase in sales and revenue of startups
Startups with an overseas footprint
Seed Funding
4 rounds with 42 startups supported
Over 50 workshops held
Hackathons:
University of Peradeniya – 102 participants
World Conference on Youth, BMICH – 86 participants
Local Startup Conference
•    35 startups exhibited
•    55 investors participated in investor workshop
•    200+ attendees
•    40 speakers including 5 foreign speakers.
International events:
8 startups participated at NASSCOM Emerge
6 startups participated at 4YFN Barcelona, Spain
10 startups participated at 4YFN 2016 in Barcelona, Spain
10 startups participated at InnovFest unBound in Singapore
8 startups participated at 4YFN 2017 in Barcelona, Spain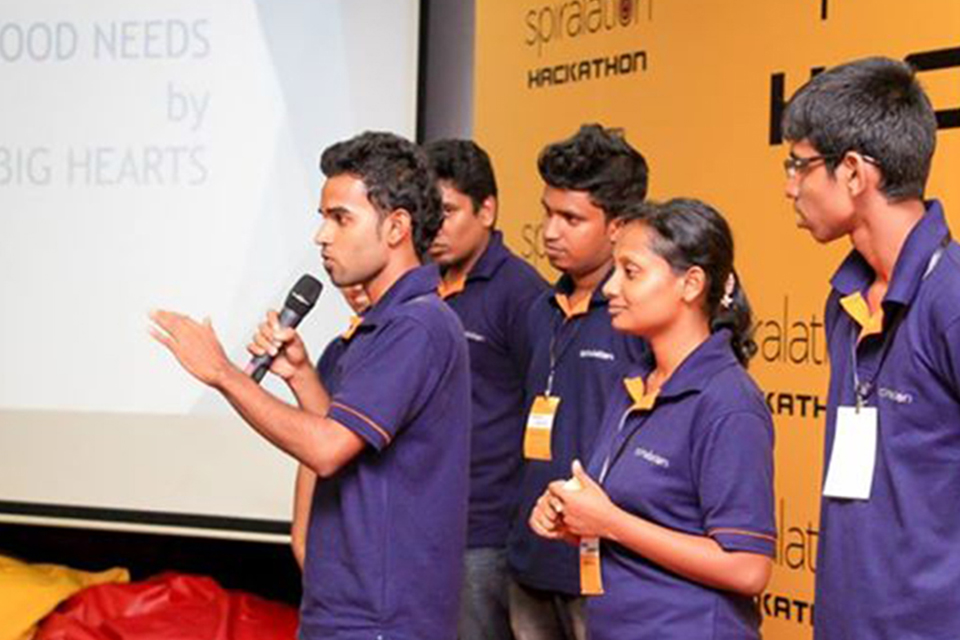 Seed Funding Program
Spiralation Seed Funding Support Program focuses on providing seed funding for technology entrepreneurs. Business enterprises forming new or in very early stages of development will be targeted (Small enterprises with less than 2 years in operation). The primary focus would be to encourage entrepreneurs to launch their business ideas in creating new products and/or services that would serve in creating new businesses, breech market gaps, assist new ICT related innovations etc. (*Conditions Apply)
The grant will subsidize infrastructure, training, business development mentoring including both technical and managerial competencies which are essential for the growth and sustainability of the company and all third-party costs.
Overseas and local business promotion
The need for market access is high among startups. Since startups very rarely are able to break into markets on their own, the ICT Agency through business promotion activities provide startups to showcase their products to the world. Startups are given affordable opportunities at various platforms and intern they gain customers by speaking to the top-level management directly rather than going through different channels.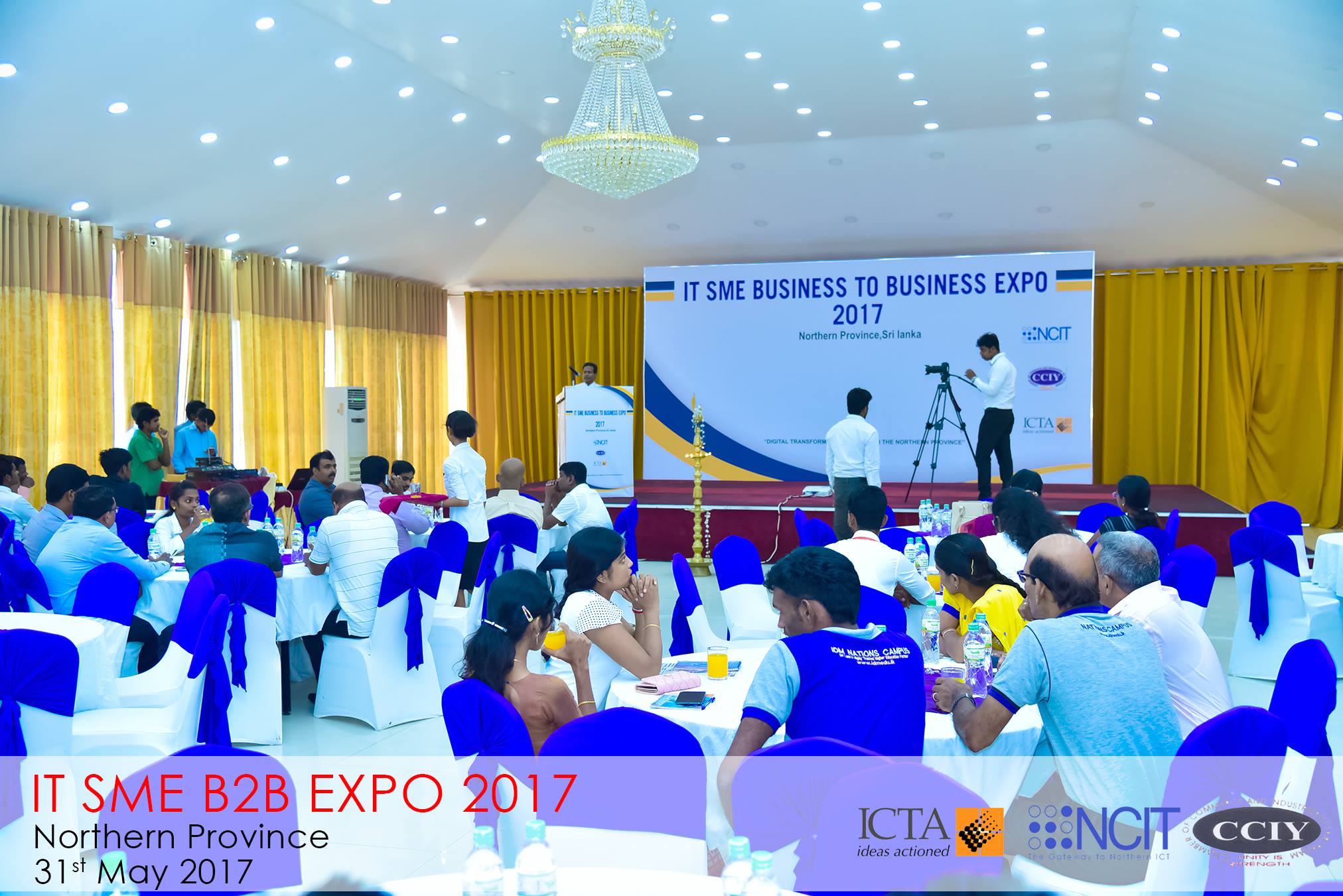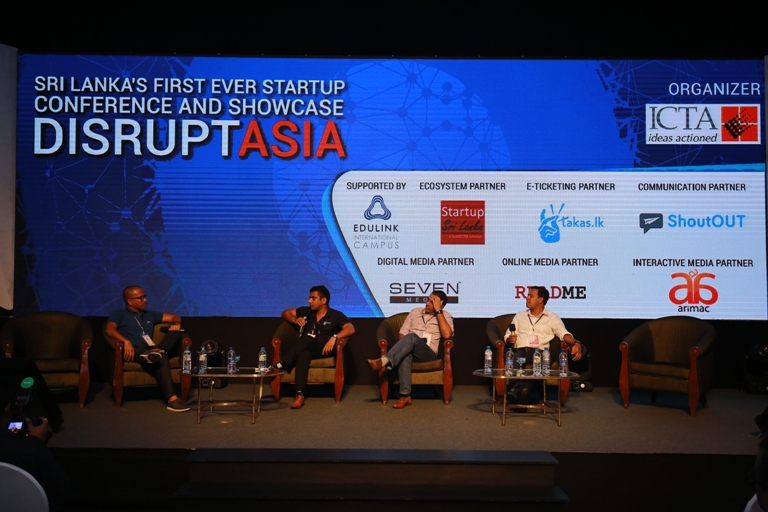 Overseas and Local Startup Conferences
The number of technology related start-ups in Sri Lanka have grown over the last several years. While a considerable number have succeeded, quite a number of start-ups have also failed due to several reasons. One of the major reasons for the failures of start-ups is not having the proper exposure and knowledge in running a startup and other business aspects. Under this program, the ICT Agency of Sri Lanka will organize startup conferences with the aim of sharing knowledge through thought leaders to entrepreneurs and also provide support for startups to attend startup conferences internationally to gain much needed exposure and knowledge.
University visits
University visits and Hackathon's will be carried out to promote entrepreneurship and identify budding entrepreneurs with innovative ideas. The cost will cover transportation, venue, refreshment, payments to experts, multimedia, tokens of appreciation and other stationary which will be required.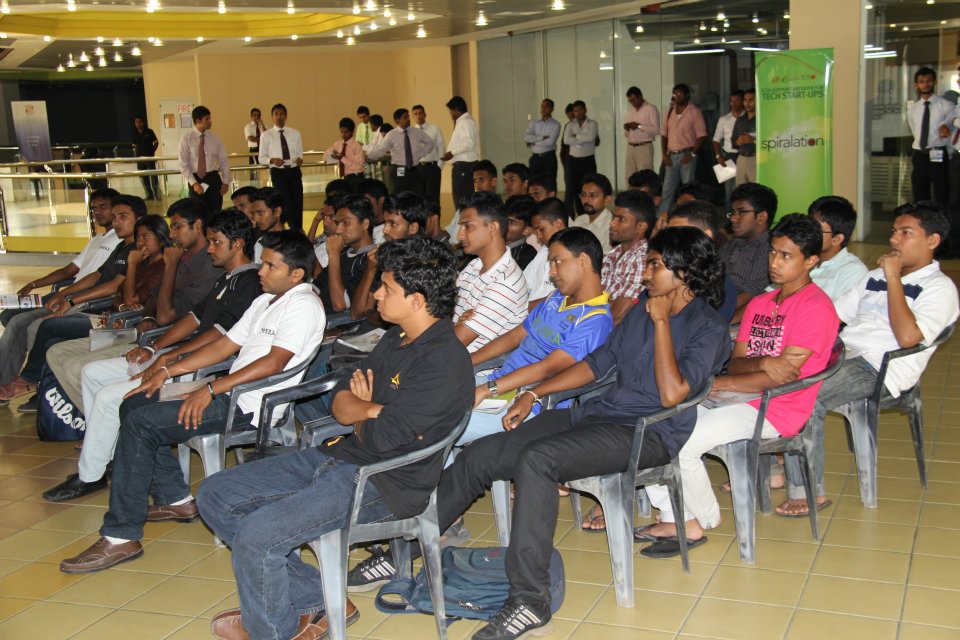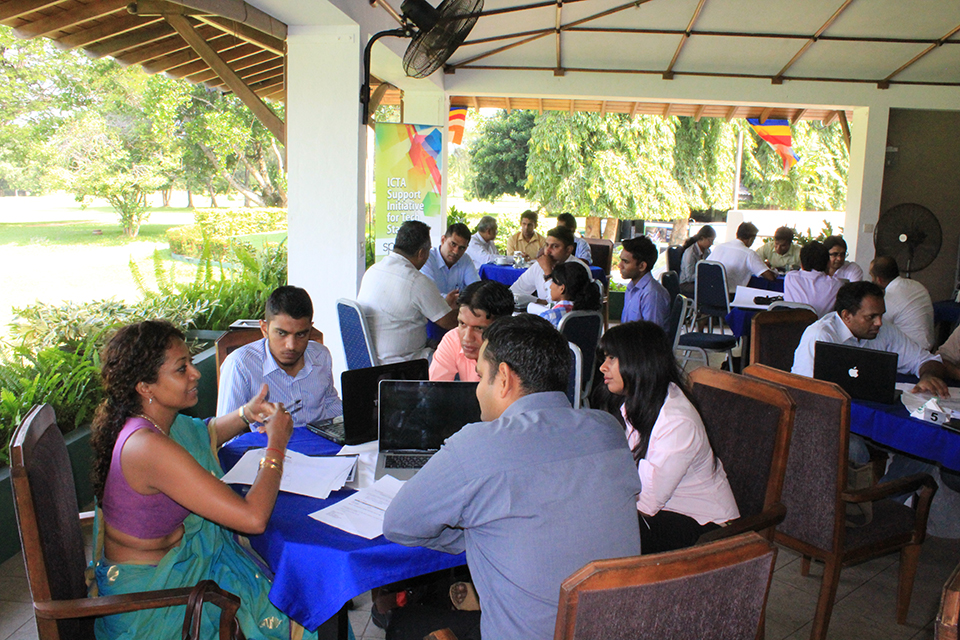 Expert Engagement Events
Experts who have specific domain knowledge will be engaged to address more technical and critical elements of a startup such as software patenting, information system and web security, API integration etc. ICTA will evaluate and engage with consultants to facilitate these sessions. The cost will cover venue, refreshment, payments to experts, multimedia and other stationary which will be required.
Training Workshops
Workshops will be organized on different subject matter which is essential to run a company such as marketing, accounting, legal and administrative, software architecture etc. The workshop will be designing in an interactive manner so that the companies can discuss their individual company issue and will be no longer than 5 hours. The cost will cover venue, refreshments, multimedia and stationary which will be required.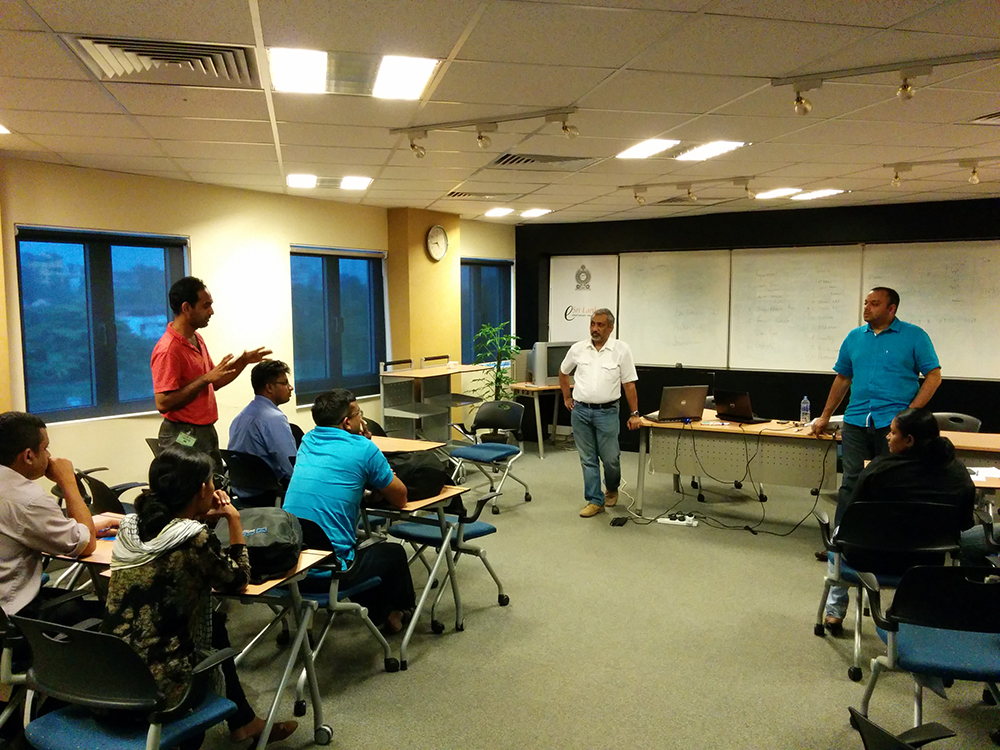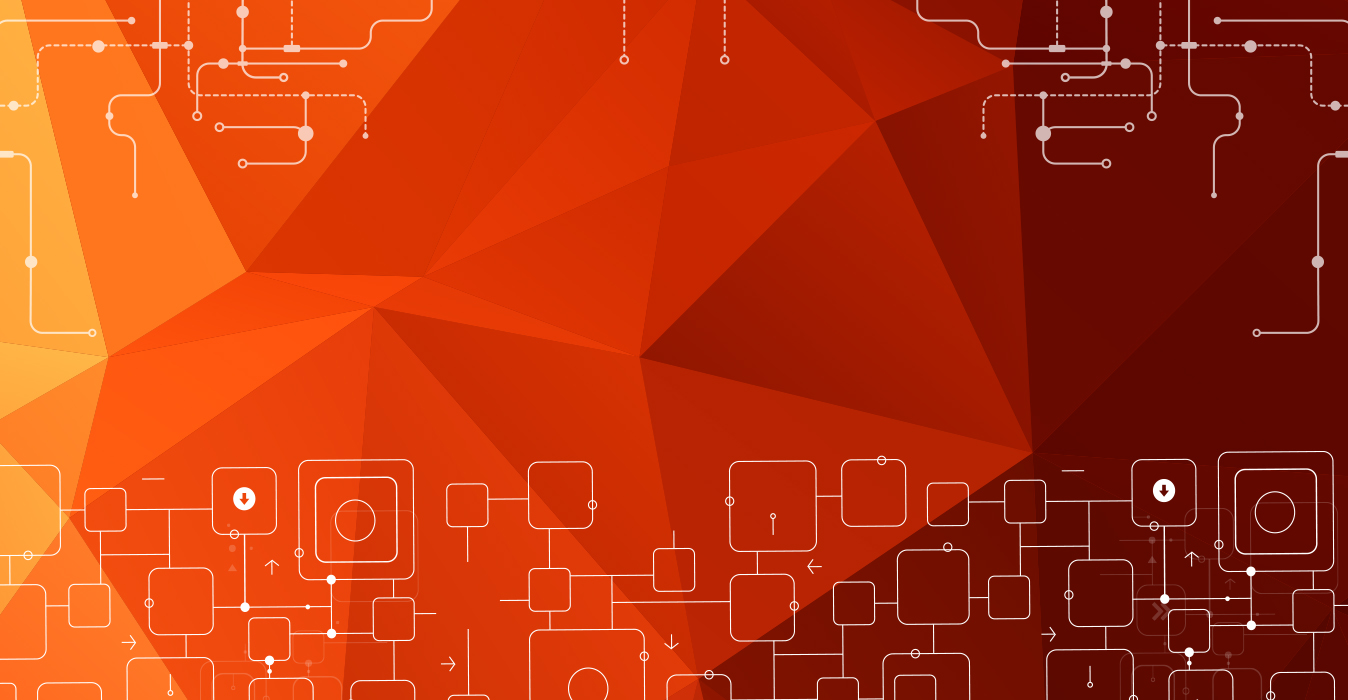 ICTA Spiralation Hackathons
Hackathon's and University visits will be carried out to promote entrepreneurship and identify budding entrepreneurs with innovative ideas.
Supporting startup initiatives and other organizations
Sri Lanka being a young ecosystem in the world, it is important that initiatives for startups and entrepreneurs are conducted in a manner that would help the startups. It is a well-known fact that many initiatives fail due to financial issues therefore, for startup initiatives that create an impact in the startup ecosystem, the ICT Agency of Sri Lanka would support the initiative by financially contributing upto 50% of the costs of the event. This is done with the intention that initiatives organized do not fail due to financial reasons.