Leadership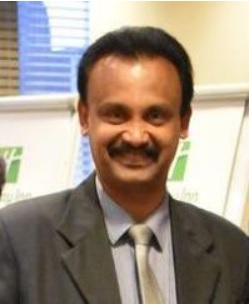 Mr. Samantha Upananda
Board Director
Mr. Samantha Upananda is a Public Financial Management Professional with over 30 years of professional experience in the Public Sector. He joined the Government Service in 1992, and has worked in various Government organizations including the General Treasury, Presidential Secretariat, and Parliament of Sri Lanka. He assumed duties as the Director General of the Department of State Accounts, General Treasury on 1st January 2021.  In addition, he is also the Project Director of Integrated Treasury Management Information System (ITMIS).
Mr.Upananda has extensive experience in implementing various IT solutions for the Government Sector. He also an experienced external resource person for several government training institutions. Mr. Samantha Upananda is a graduate of the University of Sri Jayawardenepura with the Bachelor of Science (Business Administration) Special Degree with 2nd class, and has also obtained a Master's Degree in IT (MSc in IT).
He holds several Diploma's to his credit  including; Post Graduate Diploma in Management, Post Graduate Diploma in IT, Diploma in Public Financial Management, Diploma in E-Government and Diploma in System Security Control and Auditing (DISSCA). In addition, Mr. Samantha Upananda is a Member of the Chartered Public Finance Accountants (CPFA), the Institute of Public Finance and Accounts UK. He also a Fellow Member of Certified Management Accountants of Sri Lanka (FCMA) and a Fellow Member of  the Institute of Public Finance & Development Accountants (FPFA).