Digital technologies for their day to day work during the pandemic situation for Smart Social Circle" and "Suhuruliya" initiatives.
Webinar 1
Entrepreneurs of SAMRT Social Circles and Suhuruliya engaged in Sessions on continuation their business during and post COVID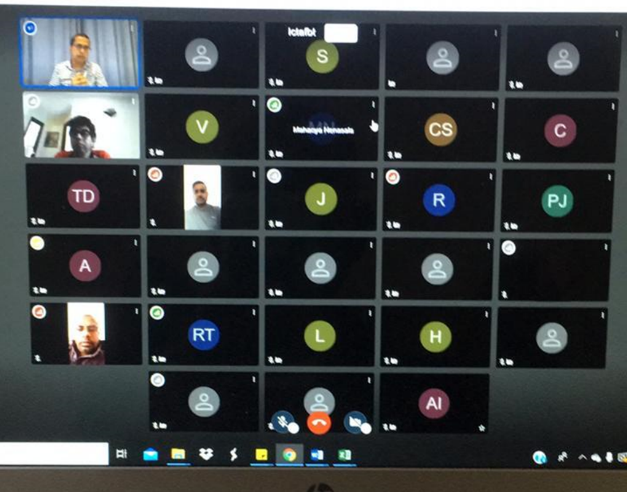 A series of sessions on effective use of emerging technologies being conducted by ICTA with the collaboration of Facebook focusing on the effective use of Social media and digital space during and post covid. A significant participation made by entrepreneurs who participated in this session are engaged with "Smart Social Circle" and "Suhuruliya" initiatives. The first session conducted with the panel of experts consists Mr. Lalith Somanasiri, Mr. Oshadi Withanawasam, Mr. Amitha Amarasinghe (moderator) on 2020.04.29 via open.meet.gov.lk.
The challenges faced by the SMEs during the pandemic situation and beyond has been discussed by the panelists.  They also briefed how SMEs could adapt the evolving environment.  The series will continue in line with the community engagement work carried out by ICTA focusing towards informed, engaged, positive society with effective adoption of digital technologies.
Webinar 2
50  young entrepreneurs Participated.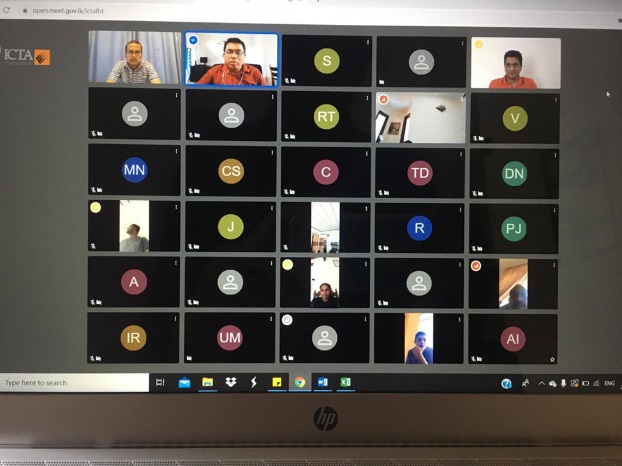 A webinar on creating and effectively using Facebook page for business purposes was conducted by ICTA with the collaboration of Facebook and the ChilFund Sri Lanka successfully. Participants were youth and young entrepreneurs engaged with ChildFund Sri Lanka, Smart Social Circle initiative and Forward Digitally FB group.
This Webinar support  them to create a FB page for business purpose, content scheduling, community management, Facebook publisher tools and boosting & advertising.
The session encouraged the young entrepreneurs to think differently and to use social media as the medium to market their products or services more efficiently.