Free online access for tuition providers: ICTA enters into MoU with Microsoft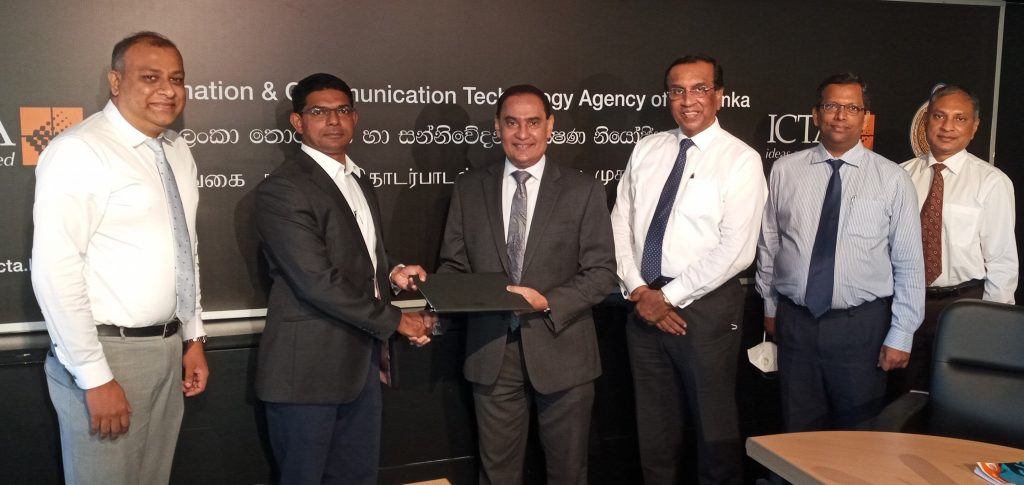 In the wake of the ongoing COVID 19 pandemic, following the guidance by President Gotabaya Rajapaksa and the Ministry of Technology, Information and Communication Technology Agency of Sri Lanka (ICTA), in collaboration with the Telecommunications Regulatory Commission of Sri Lanka (TRCSL), has signed a MoU with Microsoft Sri Lanka to provide free Microsoft Teams licenses for tuition teachers.
The agreement was signed at the ICTA on February 23.
At the request of Prof. Lalith Gamage, Chairman ICTA, Microsoft Sri Lanka, will assist the continuation of education in the face of the current conditions, making the access available at no cost.
Students too will benefit from this facility since Microsoft Teams is included in the special data packages offered by telecom service providers.
Tuition tutors may apply for the use of this facility by registering at mytutor.edu.lk.
Joining online, Ms. Sook Hoon Cheah, General Manager, Southeast Asia New Markets at Microsoft stated that her institution will be glad to continue its support to school education in Sri Lanka.
Jayantha de Silva, Secretary, Ministry of Technology, Prof. Lalith Gamage, Chairman ICTA,
Hasitha Abeywardena, Microsoft Country Manager for Sri Lanka and Maldives, Harsha Randeny, Senior Technical Sales Manager Microsoft Sri Lanka, Dr. Rohantha Rodrigo, Chief Digital Services Officer, ICTA and Mr. Jayantha Fernando, Chief Legal Adviser, ICTA were also present.