ICTA's Disrupt Asia draws spotlight on driving digital innovation in Sri Lanka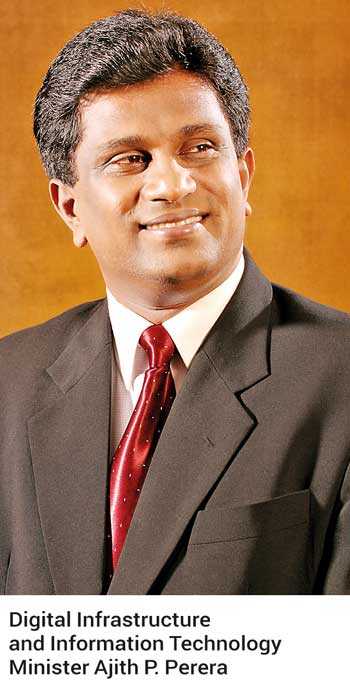 With Sri Lanka on the cusp of creating a digitally empowered nation and knowledge economy, the Information and Communication Technology Agency (ICTA), the apex Government agency for ICT in Sri Lanka, under the purview of the Ministry and able stewardship of Digital Infrastructure and Information Technology Minister Ajith P. Perera, continues to successfully harness exponential technological changes advancing the country's social and economic development.
The fourth edition of the Disrupt Asia Conference and Innovation Festival, scheduled for 12 October, organised by ICTA, will provide an ideal platform in sharing best practices and ideas across the entire innovation and start-up ecosystem.
Disrupt Asia 2019 not only showcases start-ups that speak about their ideas, products and services, but also strengthens their efforts by guiding young entrepreneurs, offering them valuable tools and putting them in touch with experienced partners and mentors who will contribute to their development.
"As technology is a key driver in causing disruptive change, and proven to be a game-changer, our objective is to ensure that Sri Lanka can optimise on emerging digital opportunities through progressive policies and innovation by public and private sectors creating a vibrant economy and digital society for the benefit of all," explained Minister Ajith P. Perera.
With an aim to map and strengthen the local start-up ecosystem, Disruption Asia has for consecutive years continued to focus on new technologies, innovation and talent.
The Conference also coincides with another Ministry initiative, the 'ICT and Innovation Week' declared from 7-14 October. Organised by the Ministry, the proceedings aim to drive Sri Lanka towards a digitally empowered society and fast-track socioeconomic growth through technology.
The Ministry intervention in providing incentives for start-ups and ICTA-led support has over the years been instrumental in creating an innovative entrepreneurial ecosystem attracting both talent and smart capital scaling up promising new services and products.
With Central Bank reports revealing that earnings from the export of telecommunications, computer, and information services have increased up to $ 995 million in 2018 and the knowledge services industry in Sri Lanka poised to grow to $ 5 billion annual export revenue by 2022, achieving this target will entail going up the value chain, with new players emerging and the expansion of the IT workforce enabling growth in the sector.
Minister Perera said: "The ICT sector is growing to be the one of the mainstays of the Sri Lankan economy and become one of the major stakeholders in the Sri Lankan economy through its contributions to the export market."
Propelling the nation towards an information technology revolution and the new digital economy, the Ministry of Digital Infrastructure and Information Technology continues to expand the country's footprint through e-commerce, digitally engaging its citizenry, aligning government organisations, supporting businesses, harnessing entrepreneurship as a catalyst in creating a vibrant ecosystem.
"In order to accelerate economic growth based on digital technology, our strategy includes a framework with the digitisation of priority sectors in the economy, accelerating growth and improvement of digital sectors and building the required digital infrastructure," observed Minister Perera.
An important milestone undertaken by the Ministry is the facilitation of Sri Lanka's National Digital Policy which outlines the country's digital agenda for 2020 to 2025. The Policy provides high-level principles and conceptual frameworks for Sri Lanka to achieve sustained digital economic development and growth, through the creation of an Innovative Economy and an Effective Government.
Recognising the need for an innovative economy with focus on improved competiveness, revenue and digital jobs, the Policy proposes building an Innovative Economy which creates a broad-base of opportunities for large companies, small and medium enterprises (SMEs) and start-ups as key to achieving this digital vision.
In conclusion Minister Perera noted: "We aim to create a systematic, sustainable and enabling environment, conducive towards building an innovation ecosystem by bringing together various technology stakeholders, paving the way towards a strong economy built on the twin engines of innovation and disruption."
Source by :
www.ft.lk