Land registration goes digital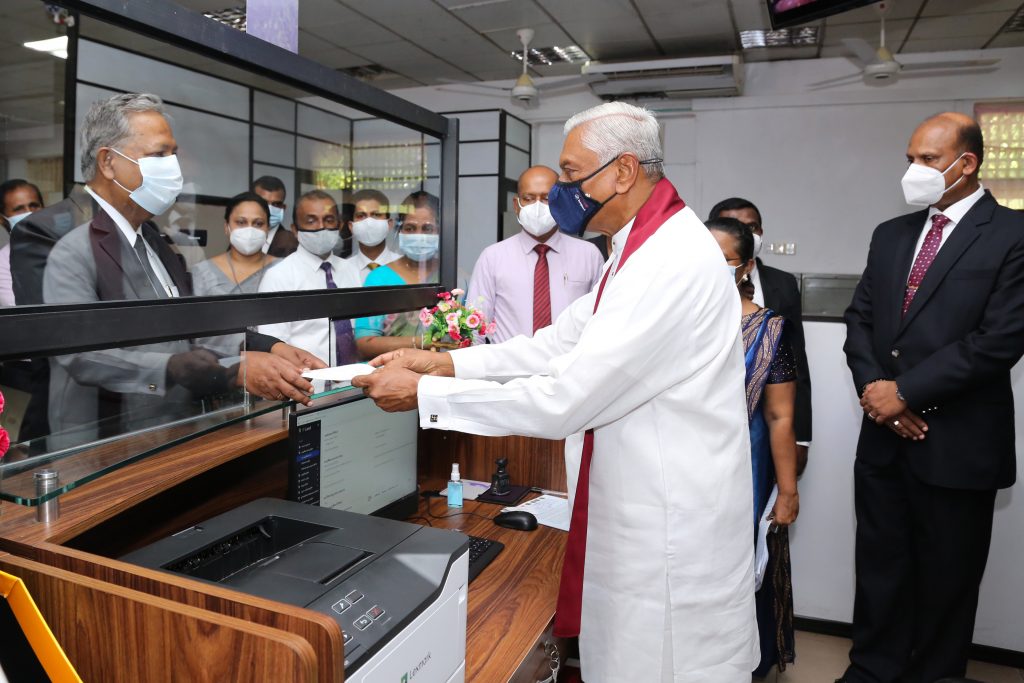 The first phase of digital land registration process has been initiated at the Colombo Land Registry, will be rolled out across 45 land registries island wide by the end of this year. The e-Land Registry software for this purpose was officially launched at the Land Registration Office in Colombo on the 4th.
This new software will replace the manual registration procedure for lands and properties. This was initiated under the e-Land Project with the objective of enhancing the Ease of Doing Business in Sri Lanka under the guidance of the Cabinet appointed Property Registration Task Force. This project has been launched with the implementation support of the Information and Communication Technology Agency of Sri Lanka (ICTA).
Registrar General's Department was established in 1864 and its primary function was to register public immovable property on a priority basis. Accordingly, legal documents handwritten and certified by notaries are registered at the Land Registries in the country.
This new computer process is expected to ensure the efficiency as well as security of the above services. This will also provide many facilities to the public. The shortcomings of the existing system can be minimized and digital documents can be obtained in the future. This minimizes decay and helps to quickly verify the identity as well as prevent it from falling prey to middlemen. It also aims to strengthen the overall economy by raising the Ease of Doing Business Index in Sri Lanka and encouraging domestic and foreign investments.
Hon. Chamal Rajapaksa, State Minister of Defense, Home Affairs and Disaster Management, Secretary to the Ministry, Retired Gen. Kamal Gunaratne, Acting Registrar General, KG Dharmathilaka, Chief Executive Officer, Information and Communication Technology Agency, Engineer, Mahinda B. Herath, Director Legal, Jayantha Fernando, Director Programs, Kanchana Thudugala, Program Head, Gavashkar Subramanium and others were present at this occasion.