MyHealth Sri Lanka Mobile App Launched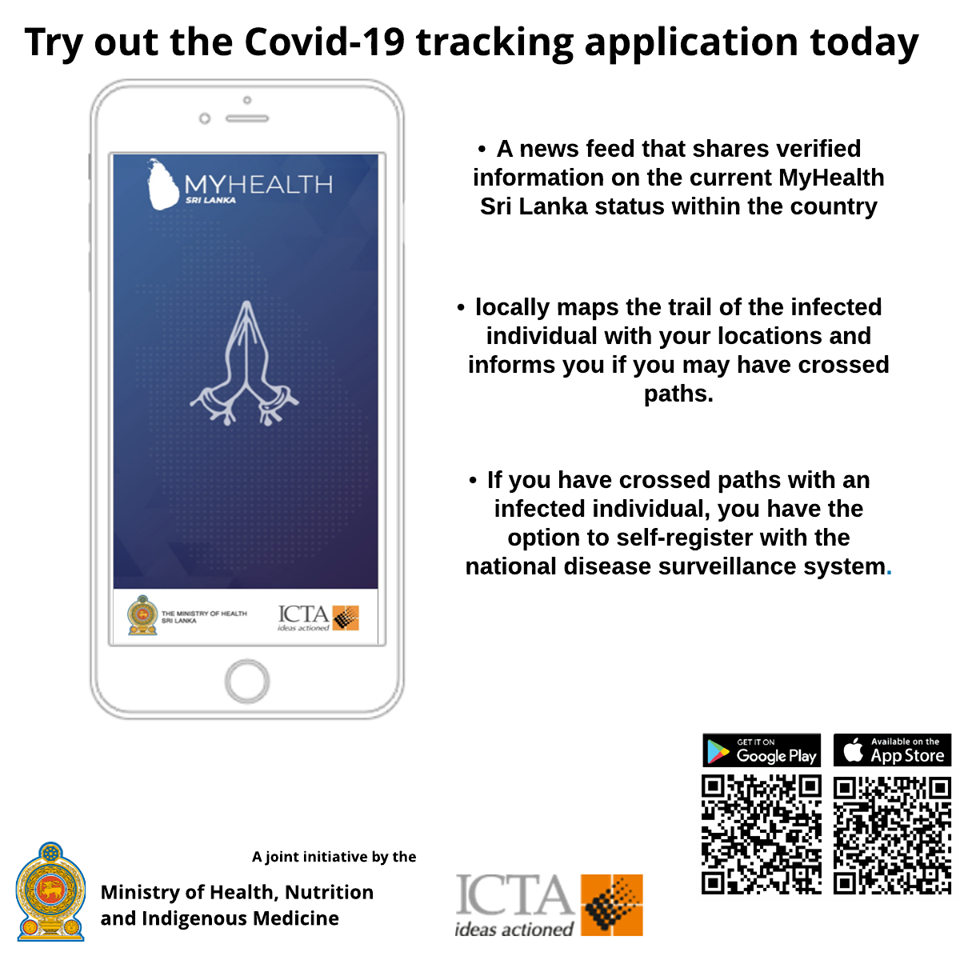 Ministry of Health, Nutrition and Indigenous Medicine together with the Information and Communication Technology Agency (ICTA) of Sri Lanka, the apex ICT institution in the country has developed an application to inform, engage and react to the deadly spread of the New Coronavirus also known as Covid-19 under the instructions of his excellency the President Gotabhaya Rajapakse.
This is in the wake of a global pandemic reaching the shores of Sri Lanka and with the steadily rising number of infected citizens, the need for a robust mobile application was felt. Representatives from both organizations including volunteers from the private sector worked tirelessly to ensure that through this app citizens will have access to a news feed that shares verified information on the current MyHealth Sri Lanka mobile app populated by data shared by medical authorities.
Once downloaded through either the Google PlayStore, Huawei Appstore store and Apple app store, citizens will be prompted to record their location at the time of using the application. The application locally maps the trail of the mobile app user's locations traveled so that in an unfortunate event of the app user being infected with the virus, they can disclose the stored location history information with the authorities to protect their family and friends who they have associated with, in the last 14-days. All recorded location data are kept securely within the mobile, and will not be transmitted to any external systems without the consent of the mobile app user.
If you have crossed paths with an infected individual, you have the option to self-register with the national disease surveillance system.
Get your My Helth Sri Lanka app from here:
Appstore
/
Google Play