SAARC Season 2020- Ecosystem Hero of the Year award for Sri Lanka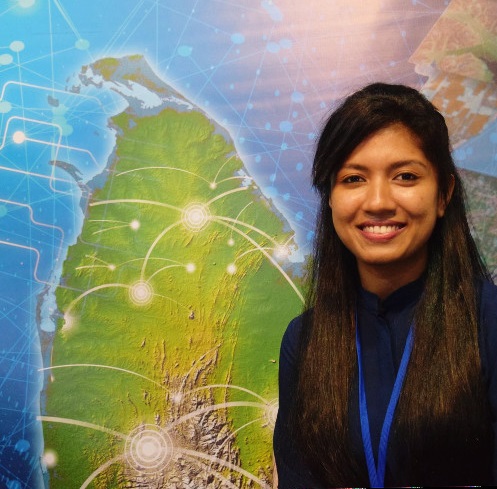 Nevindaree Premarathne of ICT Agency of Sri Lanka was announced the winner of the SAARC Season 2020 under the Ecosystem Hero of the Year category competing with well reputed competitors from Bangladesh such as Nirjohr Rahman the CEO of Bangladesh heroes, Siddhartho Goushami a senior consultant from Startup Bangladesh and Bijon Islam CEO of Light Castle Partners and emerged the winner.
She was awarded the Ecosystem Hero of the Year award because of her well- known reputation for being passionate towards entrepreneurship. She has also shown willingness and ability to help startups and entrepreneurship grow. SAARC season 2020 is a regional component of the GSA(Global Startup Awards) to which Nevindaree Premarathne would be proceeding to. GSA is the biggest name when it comes to the ecosystem competition with the purpose to identify and bring together the makers and shifters of the future from all over the world. She was one of the most deserving individuals to accomplish this mission.
She is an accomplished individual who started her career as a software developer in Informatics International Limited with over 8 years of experience after which she was promoted to the role of tech lead. She was very endearing and persevering which lead to her career in ICTA a flourishing success after she came to ICTA.
She has contributed a lot to the ecosystem of Sri Lanka through the projects and programs like Disrupt Asia Startup Conference and Innovation Festival, Spiralation. She also managed the biggest cohort for Spiralation, a seed funding program by ICTA for startups in the middle of the pandemic despite the many difficulties that rise in these types of situations. Nevindaree manages the single largest online platform for technology startups in Sri Lanka www.startupsl.lk as well. She has also been a judge in many ecosystem events including recently held Arimac Futurecast an ideathon, Agri-thon, hackX initiative and Ingenuity Awards 2021. She has also been a mentor in many initiatives including UNDP Hackadev, Techstars Startup Weekends and currently a mentor at the hatch mentor platform.
ICT Agency of Sri Lanka with its vision of a Startup Nation now have a dedicated startup ecosystem development team with such hardworking and passionate people like Nevindaree Premarathne. Year 2021 is deemed to be a very promising year for Sri Lanka as a nation and a startup ecosystem.