Sri Lanka jumps nine positions in UN E-Gov Index!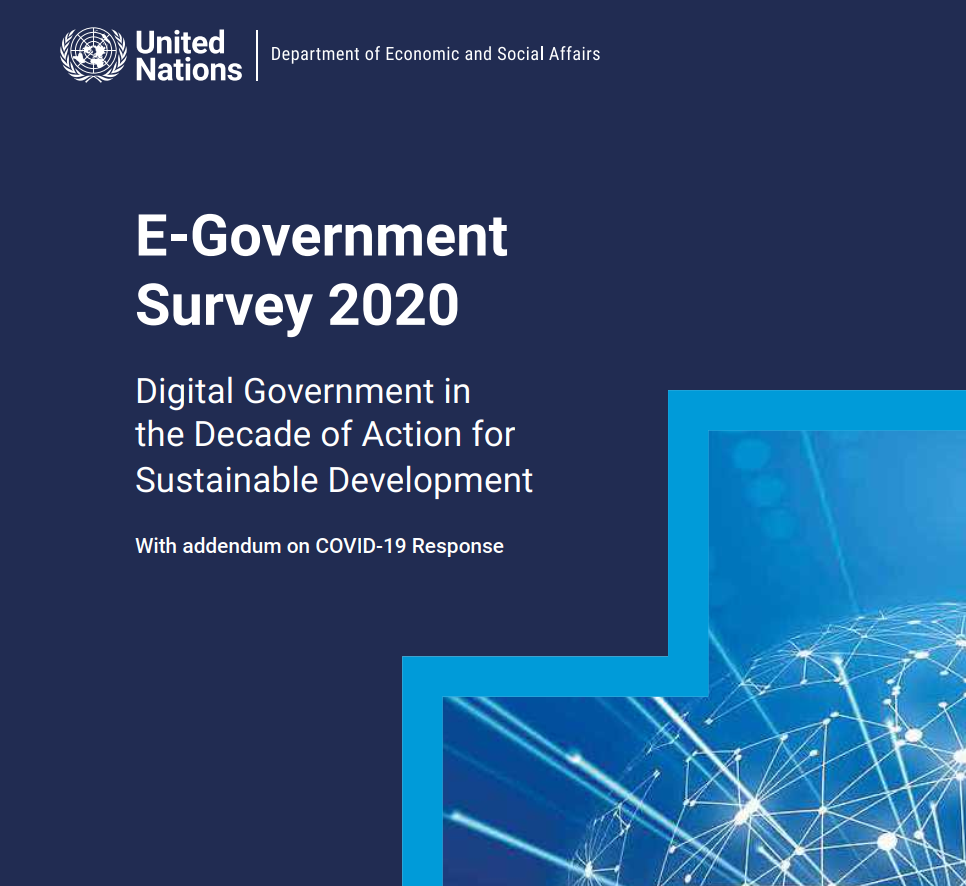 Making a significant progress from its preceding ranking, in the 2020 United Nations E-Government Development Index (EGDI), Sri Lanka has advanced its position to the 85
th
from 94
th
in 2018. While this wasn't the highest position Sri Lanka has achieved over the twenty years of survey period, it can be seen a substantial advancement as country position has been sliding over the last few years.
In sub components, Sri Lanka has achieved a Very High Human Capital Index (HCI) with a High Telecommunication Infrastructure Index (TII) and a High Online Services Index (OSI). It is the only South Asian country to make such a balanced achievement. Bangladesh and India have been ranked 'Middle' in their Telecommunication Infrastructure, while Pakistan is ranked 'Low'. The survey identifies Sri Lanka as a Sub-Regional Leader and its position is used to benchmark the rest in South Asian region.
"This is a clear indication of Sri Lanka's success in its journey towards Digital Government.", said Jayantha De Silva, Chairman Information and Communication Technology Agency (ICTA). "ICTA has recognized Building Digital Government as one of the key pillars in its strategic framework. I am certain with the guidance and fullest backing at the Executive Level we could do far better in the years to come." he added. ICTA intends to implement over 30 full scale shared solutions and 50 digital services with its government interoperability framework adopted by all state institutions by the year 2025.
The 2020 ranking of the 193 UN Member States in terms of digital government – capturing the scope and quality of online services, status of telecommunication infrastructure and existing human capacity – is led by Denmark, the Republic of Korea, and Estonia, followed by Finland, Australia, Sweden, the United Kingdom, New Zealand, the United States of America, the Netherlands, Singapore, Iceland, Norway and Japan. Among the least developed countries, Bhutan, Bangladesh and Cambodia have become prominent in digital government development, advancing from the middle to the high E-Government Development Index (EGDI) group in 2020.
The Survey is the only global report that assesses the e-government development status of all United Nations Member States. The assessment measures e-government performance of countries relative to one another, as opposed to being an absolute measurement. It recognizes that each country should decide upon the level and extent of its e-government initiatives in keeping with its own national development priorities and achieving the Sustainable Development Goals (SDGs).
While there tends to be a positive correlation between the EGDI ranking and the income level of a country, financial resources are not the only critical factor in e-government development. Often, a strong political will, strategic leadership, and the commitment to expanding the provision of digital services (as measured by the Online Service Index, or OSI) will allow a country to achieve a higher EGDI rank than might otherwise be expected.
Although countries around the world are eager to move forward with e-government, many Governments continue to face challenges linked to multiple contextual factors such as resource limitations, a lack of digital infrastructure, and insufficient capacities or capabilities, especially in developing countries and countries in special situations. Some countries face specific obstacles relating to issues such as digital inclusion, data privacy and cybersecurity, says the survey.