Monitoring and Evaluation (M&E)
A well-functioning results-based Monitoring and Evaluation system is an integral part of ensuring the achievement of the expected results of a strategy/program.
A timely and reliable M&E system provides information to;
Support project program implementation with accurate evidence-based reporting that informs the program management and decision-makers to guide and improve program/project performance.
Contribute to organizational learning and knowledge sharing through identifying based practices and lessons learned.
Uphold Accountability and compliance- to ensure the public funds are used efficiently and effectively to generate desired outcomes and achieve the planned objectives.
Provide opportunities for stakeholder/beneficiary feedback- M&E recognized that beneficiary feedback is an essential element to improve performance and results.
To ensure the achievement of planned/desired results under different program components, ICTA implements a comprehensive Results-Based M&E system across all components.
As part of this M&E system, ICTA projects require gathering diverse data with broad coverage first to establish baselines and then to measure outcomes periodical basis.
Theory of change is the foundation for ICTA Program Designing/Planning and M&E and to analyze and understand the holistic picture of the strategy and programs log frame matrixes are developed based on the program Theory of Change (ToC).
ICTA M&E Unit
The dedicated Monitoring and Evaluation (M&E) unit independently drives the entire M&E process with the active participation of respective project staff. The internal M&E unit is responsible for designing and implementing M&E strategies.
Under the M&E system, data generated through project implementation including utilization data are gathered by applying various M&E techniques to monitor the outputs. In addition
baseline and periodic evaluations are undertaken to measure the progress of achieving desired outcomes. Based on the findings, regular utilization focussed M&E reports are produced targeting ICTA management as well as other key stakeholders, with the forward-looking recommendations to improve performance and results
In addition, the M&E team undertakes regular site visits to gather first-hand information on the results of the programs. Rapid appraisal techniques such as focus group discussions, direct observations, and key informant interviews are carried out to gather required primary data and the findings are communicated to the project management teams to make appropriate corrective measures.
The M&E team also engages in periodically reviewing the international benchmark indices such as the United Nations e-Government Index, World Bank Gov Tech Maturity Index, and Global Competitiveness Index, etc to understand the country's position in digital development.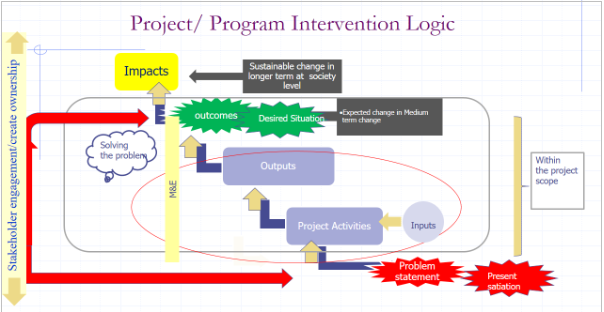 Monitoring and Evaluation Reports